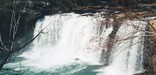 Alabama is a great destination choice for campers. Alabama campgrounds can be found around cities such as Birmingham, Huntsville, Mobile, Montgomery, Tuscaloosa, Florence, and many others. Alabama has many attractions for campers including national parks, state parks, and lakes. Choose your Alabama campgrounds around the type of activities you want to take part in while you're camping.
The Alabama Mountain region is in the northern part of the state. People flock to campgrounds in this region so they can enjoy the Appalachian Mountain Range. This is a truly unique place for campers because the ridge joins in with the Cumberland Plateau, which makes for breathtaking views. There are plenty of outdoor activities for campers to enjoy in this region.
The Metropolitan Alabama region is a favorite for campers who love scenery, history, golf, the arts, and motor sports. There are over 30 golf courses in the city of Hoover. The Westervelt-Warner Museum in Tuscaloosa is a popular gathering place for campers who want to see exhibits, and Bessemer has a theme park. Fans of motor sports can camp out in Talladega and see world-class races at the Talladega Superspeedway. History buffs can visit the Moundville Archaeological Park—which is home to an Indian village and prehistoric platforms. Horseshoe Bend National Park is a great place to explore historical battle sites, and DeSoto Caverns Park offers many underground wonders.
Alabama's River Heritage region is a great blend of culture, history, and scenery. In this region can visit the First White House of the Confederacy, the Rosa Parks Museum, and the Civil Rights Memorial Center. In addition to plantations, golf and recreation, campers can take tours on the Hank Williams Trail. This tour begins in Mount Olive, the singer's birthplace, travels through Greeneville, then onto the Hank Williams Memorial Lost Highway, through the city of Montgomery, and then it proceeds to Kowalga Beach before it ends in Birmingham. Campers can see beautiful scenery along the way while learning about the culture and history of Williams, and the region.
Beach lovers will want to camp in the state's Gulf Coast region. This is an area of the state where history is deep and there is plenty of sand, sun, and surf. This region on the Gulf of Mexico has a flourishing art and night district. In addition to beach fun, campers can also enjoy a visit on the USS Alabama, a floating battleship museum. History buffs can also tour the Oakleigh Historic Houses Museum, as well as the city of Monroeville, hometown of Harper Lee, author of To Kill a Mockingbird.
Alabama's state parks which offer primitive and modern campgrounds include: Buck's Pocket, Cathedral Caverns, DeSoto, Joe Wheeler, Lake Guntersville, Monte Sano, Cheaha Resort, Lake Lurleen, Oak Mountain, Rickwood Caverns, Wind Creek, Blue Springs, Chewacla, Chickasaw, Florala, Frank Jackson, Lakepoint, Paul M. Grist, Roland Cooper, Bladon Springs, Gulf, Meaher, and Chattahoochee.
Adger

River View RV Park and Campground - (205) 497-0675
Alabama Port

Alabama Port RV Park - (251) 873-5001
Alpine

Logan Landing RV Resort - (256) 268-0045
Andalusia

Gantt Lake RV Park - (334) 388-0350
Athens

Lucy's Branch Campground - (256) 729-6443
Northgate RV Travel Park - (256) 232-8800
Paradise Shores Mobile Home Park - (256) 729-1954
Auburn

Bar -W RV Campground - (334) 887-3631
Calera

Rolling Hills RV Park - (205) 668-1168
Centre

Alabama Queen Resort and Campgrounds - (256) 927-6080
Childersburg

DeSoto Caverns Park Campground - (800) 933-2283
Logan Landing Campground - (256) 268-0045
Chulafinnee

King Gold Mine Campground - (256) 253-2080
Coden

Alabama Port RV Park - (251) 873--5001
Crane Hill

Big Bridge Campground - (256) 287-0440
Cullman

Cullman Campground - (256) 734-5853
Dauphin Island

Dauphin Island Campground - (251) 861-2742
Decatur

Point Mallard Campground - (256) 351-7772
Dothan

Pecan Point RV Park - (334) 673-3737
Eastaboga

Bows Village @ Speedway Lodging - (256) 832-0989
Equality

Lakeway RV Park and Campground - (334) 541-2010
Evergreen

Owassa Lakeside RV Park - (251) 578-0976
Fairhope

Coastal Haven RV Park - (251) 990-9011
Foley

Anchors Aweigh RV Resort - (251) 971-6644
Magnolia Springs RV Hideaway - (251) 965-6777
Palm Lake RV & Opry - (251) 970-3773
South Wind RV Park - (251) 988-1216
Gadsden

Noccalula Falls Park & Campground - (256) 543-7412
Geneva

Spring Creek Campground - (334) 684-3891
Grant

Swearengins Peak Campground - (256) 665-6991
Greenville

Sherling Lake Park & Campground - (800) 810-5253
Gulf Shores

Bay Breeze RV Park - (334) 540-2362
Bella Terra RV Resort - (866) 417-2416
Doc'S RV Park - (251) 968-1109
Island Retreat RV Park - (251) 967-1666
Hanceville

Country View RV Park - (256) 352-GO RV
Heflin

Cane Creek RV Park & Campground LLC - (256) 463-2602
Jemison

Peach Queen Campground - (205) 688-2573
Langston

Mountain Lakes Resort, Inc. - (256) 582-5556
Lillian

"Bayside" Pensacola KOA - (334) 961-1717
Perdido Bay KOA - (800) 562-3471
Rodgers RV Sites - (334) 962-2128
Lincoln

Turn 3 Campground - (256) 831-6311
Lineville

Carson's Riverside Campground - (256) 363-3181
McIntosh

Reid RV park - (251) 455-9195
Mentone

Serenity Campground - (256) 634-3686
Mobile

Ace's RV Park - (251) 460-4633
Brown's RV Park - (251) 342-3383
I-65 RV Campground - (800) 287-3208
Magnolia Court RV Park - (251) 443-8466
Paynes R V Park, Inc. - (251) 653-1034
Shady Acres Campground - (251) 478-0013
Montgomery

Capital City RV Park - (334) 271-8063
Leisure Isle - (334) 262-4309
The Woods RV Park and Campground - (334) 356-1887
Ozark

Mr. D's RV Park, Buffet Restaurant & Lake Cabins - (334) 774-8361
Ozark Travel Park - (800) 359-3218
Pelham

Birmingham South Campground - (800) 772-8832
Pell City

Logan Landing RV Resort & Campground - (256) 268-0045
Phil Campbell

Dismals Canyon Campground and Cabins - (205) 993-4559
Robertsdale

Styx Riverbend RV and Campground - (251) 947-9876
Russellville

Bear Creek Lakes - (877) 367-2232
Scottsboro

Crawford RV Park - (256) 574-5366
Goose Pond Colony - (256) 259-2884
Silverhill

Wales West Light Railway and RV Resort - (888) 569-5337
Talladega

Bows Family RV Park - (256) 832-0989
Memory Lane RV Park & Campgrounds - (205) 763-7845
Shadyoaks Campground and RV Park - (205) 763-7891
Talladega Creekside Resort, LLC - (877) 307-6303
Talladega Taz RV Park & Campground - (256) 832-4200
Tanner

Swan Creek Mobile Home & RV Community - (256) 355-5392
Theodore

Azalea RV Park - (251) 605-0685
Bellingrath RV Park - (334) 232-2126
Payne's R V Park, Inc. - (251) 653-1034
Troy

Deer Run RV Park - (334) 566-6517
Uriah

Pondarosa RV Park - (251) 862-2670
Waterloo

Waterloo RV Park & Campground - (256) 768-1555
Wilmer

Escatawpa Hollow Campground and Canoe Rental - (251) 649-4233
Woodville

Parnell Creek RV Park - (256) 776-2348