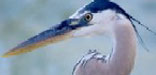 Do you enjoy visiting historic places? What about places which offer beautiful scenery? If you have answered yes to either of these questions, camping in Connecticut may be a wonderful experience for you. Whether you want to enjoy relaxation or outdoor adventures, camping in Connecticut can provide you with a very enjoyable experience. Here are some of the different Connecticut campgrounds that may be worth visiting.
Seaport Campground located in Old Mystic, is one of the most well known Connecticut campgrounds. Located just miles away are Mystic Aquarium, Mystic Seaport and Museum, the United States Coast Guard Academy, and more. The nearby attractions are the main reason that this campground has gained so much popularity. Campers can visit the beach, which is not far away. Of all the Connecticut campgrounds, Seaport Campground has the most to offer campers. With a swimming pool, fishing pond, miniature golf course, and live entertainment, visitors will not be disappointed with their camping experience.
Chamberlain Lake Campground is a great choice for anyone who wants to take part in outdoor activities while they are camping. Located in Woodstock, this campground has a 50 acre lake. This is one of the Connecticut campgrounds that fishers and swimmers will be able to enjoy. At Chamberlain Lake Campground, there are other activities to take part in, such as basketball and volleyball. No matter what your age is, you are bound to find something to do at this campground.
Are you interested in staying at one of the Connecticut campgrounds that will offer relaxation, as well as nearby attractions? Countryside Campground in Griswold, may be the right choice. Some of the nearby attractions include Mystic Seaport and aquarium, Nautilus Museum, Ocean Beach Park, and a state forest where you can hike. Some of the attractions that can be found inside the campground include ponds for fishing and swimming, a memorial waterfall, and a gathering room for campers to use in case of rain. This is a great choice if you want to stay at a secluded campground that is near tourist attractions.
Family owned campgrounds are a great choice for anyone who wants a fun, relaxing experience. One of the family owned Connecticut campgrounds that you may want to visit is Salem Farms Campground. The campground, which is located in Salem, has a lot to offer its campers. Situated on 157 acres Salem Farms Campground is not too far from Mystic Seaport, Mohegan Sun Casino, Foxwoods Bingo and Casino, Gillette's Castle, and more. This quaint Connecticut campground is a great choice for families.
Camping in Connecticut is a great choice for anyone who is interested in a fun, relaxing trip with their family. All of the campgrounds have their own unique qualities to offer campers. Before you decide to plan a trip at any one of the Connecticut campgrounds, be sure to find out about fees and reservations for a campsite. If you are planning to bring children with you on a camping trip, remember to keep safety in mind. Otherwise, do not forget to relax and have fun while you enjoy your camping trip in Connecticut.
Ashford

Brialee RV & Tent Park - (800) 303-CAMP
Bozrah

Odetah Campground - (800) 448-1193
Chaplin

Nickerson Park Campground - (860) 455-0007
Clinton

Riverdale Farm Campsites - (860) 669-5388
East Canaan

Lone Oak Campsites - (800) 422-2267
East Haddam

Wolf's Den Family Campground - (860) 873-9681
East Hampton

Markham Meadows Campground - (860) 267-9738
Nelson's Family Campground - (860) 267-5300
East Killingly

Hide-A-Way Cove Family Campground - (860) 774-1128
Stateline Camping Resort - (860) 774-3016
East Lyme

Aces High RV Park - (877) PUL-THRU
Eastford

Charlie Brown Campground - (860) 974-0142
Peppertree Camping - (860) 974-1439
Griswold

Campers World at Hopeville Pond - (860) 376-2340
Killingly

Stateline Campresort - (860) 774 - 3016
Lebanon

Lake Williams Campground - (860) 642-7761
Water's Edge Family Campground - (860) 642-7470
Lisbon

Deer Haven Campground - (860) 376-1081
Ross Hill Park - (860) 376-9606
North Stonington

Highland Orchards Resort - (800) 624-0829
Niantic

Camp Niantic-By-The-Atlantic - (860) 739-9308
North Stonington

Highland Orchards Resort Park - (800) 624-0829
Oneco

River Bend Campground - (860) 564-3440
Preston

Hidden Acres Family Campground - (860) 887-9633
Strawberry Park Resort Campground - (888) 794-7944
Salem

Salem Farms Campground - (800) 479-9238
Witch Meadow Lake Campground - (860) 859-1542
Scotland

Highland Campground - (860) 423-5684
Stafford Springs

Sun Valley Camping Cooperative - (800) 233-8280
Sterling

Sterling Park Campground - (860) 564-8777
Sun Ridge Family Nudist Resort - (860) 779-1512
Voluntown

Circle 'C' Campground - (860) 564-4534
Countryside Campground - (860) 376-0029
Willington

Wilderness Lake Campground - (860) 684-6352
Woodstock

Beaver Pines Campground - (860) 974-0110