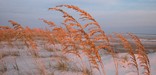 Florida is a state that is known for relaxation, theme parks, surf, and sun. There are campgrounds around the major cities such as Jacksonville, Miami, Clearwater, Daytona, Pensacola, and many others. The Florida campgrounds that will serve you the best are the ones located in the regions you want to explore.
Florida campgrounds in the northwest area of the state truly don't get the attention they deserve. This area of the state is ideal for campers who want all the perks of Florida camping, but who don't want all the tourism hype. This region not only has beaches, but woodlands. Popular destinations include Apalachicola Bay, Port St. Joe, Seaside, Fort Walton, and St. George Island.
North Central Florida campgrounds are popular for campers who want to enjoy the beaches, Gulf Coast marshes, and forest uplands. Destinations for campers in this region include Tallahassee, Madison, Live Oak, White Springs, Cedar Key, Steinhatchee, and High Spring.
Northeast Florida campgrounds are popular among campers for a myriad of reasons. This region of Florida offers most everything that people travel to Florida to experience such as beaches, fishing, eco-tourism, historic sites, gaming, golf, tennis courts, Naval facilities, nightlife, festivals, parks, river cruises, and more.
Florida campgrounds in the state's Central West region which boasts a 400 mile coastline are popular year round. Popular destinations include New Port Richey, Zephyrhills, Dunnellon, Tampa Bay, Anna Maria Island, Sarasota, and Venice.
Central Florida campgrounds are always a favorite destination for campers. Campers flock to these Florida campgrounds because of the theme parks: Walt Disney World's Magic Kingdom, Disney-MGM Studios and Animal Kingdom, Epcot Center, Universal Florida Resort's Islands of Adventure, Universal Studios Florida, Sea World Orlando and others.
Central East Florida campgrounds on the Atlantic Coast are for beach lovers. This region of Florida is home to Daytona Beach, Cocoa Beach, Merritt Island, Melbourne-Palm Bay, Jesnsen Beach, Cape Canaveral-Titusville, and many other popular attractions. Campers who want to enjoy sand, surf and water recreation should book their vacations in this region of Florida.
Southwest Florida campgrounds are popular among campers who want to explore the Everglades, Charlotte Harbor, Naples, Fort Myers, Marco Island, and the golf courses that are found at Bonita Springs.
Southeast Florida campgrounds are ideal for campers who want to experience West Palm Beach and Lake Worth, Boynton Beach, Del Ray Beach, Fort Lauderdale, and many other popular destinations. The Miami area is a big draw all by itself. Many campers vacation in Miami because of its beaches, entertainment, and unique culture. Campers can also use the Overseas Highway which will take them from the mainland to the Florida Keys.
North Fort Myers
Tamiami RV Park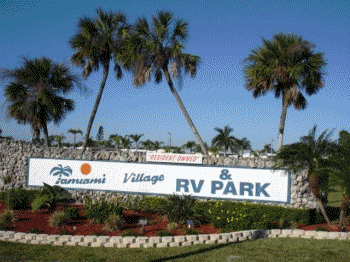 Email













243 Daily, weekly, monthly, seasonal and annual sites available. Large heated swimming pool in a beautiful area. The BEST in RV community living. - (239) 997-2697
---
Alachua

Travelers Campground - (386) 462-2505
Alligator Point

Alligator Point KOA Campground - (800) 562-0848
Apopka

Orange Blossom RV Resort - (407) 886-3260
Sun Resorts RV Park - (407) 886-4491
Arcadia

Craig's RV Park - (877) 757-5129
Peace River Campground - (800) 559-4011
Riverside RV Resort & Campground - (800) 795-9733
Toby's RV Resort - (863) 494-1744
Astor

Astor Landing Campground & Marina - (352) 759-2121
Parramore's Fantastic Fish Camp & Family Resort - (800) 516-2386
St Johns River Campground - (386) 749-3995
Avon Park

Lake Bonnet Village Campground - (941) 385-7010
Lake Glenada RV Park - (863) 453-7007
Reflections on Silver Lake - (863) 453-5756
Bagdad

Pelican Palms RV Park - (850) 623-0576
Baker

Action on Blackwater Canoe Rental and Campgrounds - (850) 537-2997
Beverly Hills

Sandy Oaks RV Park - (352) 465-7233
Big Pine Key

Sunshine Key Fun Resort & Marina - (800) 852-0348
Bokeelia

Bocilla Island Seaport & Charlotte Harbor Resort - (941) 283-2244
Bonifay

Bethlehem Family Camp - (850) 547-2598
Bonita Springs

Bonita Beach Trailer Park Coop, Inc. - (800) 654-9907
Bradenton

Encore RV Resort - Sarasota North - (800) 678-2131
Linger Lodge RV Resort & Restaurant - (941) 755-2757
Pleasant Lake RV Resort - (800) 283-5076
Branford

Ellierays River Landing - (386) 935-9518
Brooksville

Clover Leaf Forest RV Resort - (877) 796-5931
Tall Pines RV Park - (352) 799-5587
Bunnell

Thunder Gulch Campground - (800) 714-8388
Bushnell

Florilow Oaks Campground - (352) 793-6487
Riverside Park RV & Campground - (352) 793-5179
Cape Canaveral

Mango/Oak Manor - (407) 799-0741
Carrabelle

Carrabelle Palms RV Resort and Park - (877) 563-1534
Cedar Key

Cedar Key Sunset Isle RV Park & Motel - (352) 543-5375
Odyssey Campground - (352) 543-5010
Rainbow Country RV Campgrounds - (352) 543-6268
Chipley

Northwest Florida Campground - (850) 638-0362
Chokoloskee

Chokoloskee Island Park - (239) 695-2414
Clermont

Clerbrook RV & Golf Resort - (352) 394-5513
Encore SuperPark-Orlando - (888) 558-5777
Outdoor Resorts at Orlando - (800) 531-3033
The Bee's RV Resort - (352) 429-2116
Clewiston

Clewiston KOA Kampground - (800) 562-2174
Clewiston / Lake Okeechobee Holiday Travl-Park - (941) 983-7078
Crooked Hook RV Resort - (863) 983-7112
Okeechobee Landings RV Resort - (863) 983-4144
Cocoa

Son Rise Palms RV Park - (321) 633-4335
Cocoa Beach

Oceanus Mobile Village Campground - (407) 783-3871
Cortez

Holiday Cove RV Resort - (800) 346-9224
Crescent City

Crescent City Campground - (800) 634-3968
Leonard's Landing / Lake Crescent Resort - (904) 698-2485
Crystal River

Encore Crystal River Super Park - (407) 390-9300
Lake Rousseau RV and Fishing Resort - (800) 561-CAMP
Quail Roost RV Campground - (352) 563-0404
Rock Crusher Canyon RV Park - (352) 795-3870
Dade City

Travelers Rest Resort - (800) 565-8114
Davenport

Deer Creek Golf and Tennis RV Resort - (800) 424-2931
Fort Summit / Orlando Southwest KOA - (800) 424-1880
Lakewood RV Resort - (863) 424-2669
Daytona

Nova Family Campground - (386)767-0095
Daytona Beach

Orange Isles Campground - (386) 767-9170
Racetrack RV - (877) RV-RACIN
Town & Country RV - (386) 257-6137
DeBary

Highbanks Marina & RV Resort - (386) 668-4491
Defuniak Springs

Juniper Lake RV Campground - (850) 892-3445
Sunset King Lake Resort - (800) 774-5454
Deland

Riviera Resort & Marina - (888) 823-4642
Delray Beach

Del-Raton Travel Trailer Park - (561) 278-4633
Destin

Camping on the Gulf Holiday Travel Park - (877) 226-7485
Destin RV Beach Resort - (850) 837-3529
Destin RV Resort - (850) 837-6215
Resort RV Park - (850) 267-6010
Dover

Citrus Hills RV Park - (813) 737-4770
Encore RV Park - Tampa East - (800) 454-7336
Eustis

Southern Palms RV Resort - (800) 277-9131
Flagler Beach

Bulow RV Resort - (800) 782-8569
Florida City

Southern Comfort RV Resort, Inc. - (888) 477-6909
Fort Lauderdale

Candlelight Park - (954) 584-5789
Kozy Kampers Travel Trailer Park - (954) 731-8570
Paradise Island RV Resort - (800) 487-7395
Yacht Haven Park and Marina - (800) 581-2322
Fort McCoy

Ocklawaha RV Park and Canoe Outpost - (352) 236-4606
Fort Meade

Hammock Lake MH and RV Park - (863) 285-9560
Fort Myers

Calusa Cove RV Resort - (239) 590-9990
Cypress Woods RV Resort - (888) 299-6637
McGregor RV Park & Mobile Home Rentals - (239) 590-9990
Pioneer Village - (239) 543-3303
Raintree RV Resort - (800) 628-6095
Shady Acres RV Travel Park - (888) 634-4080
Sunburst RV Park - Fort Myers Beach - (877) 937-2757
Upriver RV Resort - (800) 848-1652
Woodsmoke Camping Resort - (239) 267-3456
Fort Myers Beach

Gulf Waters RV Resort - (239) 437-5888
Red Coconut RV Resort - (941) 463-7200
San Carlos RV Park and Islands - (800) 525-7275
Fort Pierce

Manatee Mobile Home & RV Park - (772) 468-3470
Road Runner Travel Resort - (800) 833-7108
Fort Walton Beach

Playground RV Park - (904) 862-3513
Fountain

Pine Lake RV Park - (850) 722-1401
Freeport

Lazy Days RV Park - (850) 835-4606
Frostproof

Lakemont Ridge Home & RV Park - (863) 635-4472
Fruitland Park

Lake Griffin State Park - (352) 360-6760
Georgetown

Port Cove RV Park and Marina - (877) 2RV-PARK
Grant

Orbit RV Park - (321) 953-2555
High Springs

Ginnie Springs Resort - (904) 454-2202
High Springs Campground - (904) 454-1688
Hudson

Three Lakes RV Resort - (727) 869-8511
Indian Rocks Beach

Indian Rocks Beach RV Resort - (727) 596-7743
Jacksonville

Kathryn Abbey Hanna Park, City of Jacksonville - (904) 249-4700
Jennings

Jennings Outdoor Resort - (904) 938-3321
Jensen Beach

Nettles Island - (561) 229-1300
Pitchford's RV Resort - (772) 334-7221
Jupiter

West Jupiter Camping Resort - (888) 746-6073
Key West

Bluewater Key RV Resort - (800) 237-2266
Boyd's Key West Campground - (305) 294-1465
Jabour's Trailer Court - (305) 294-5723
Kissimmee

Ponderosa RV Park - (407) 847-6002
LaBelle

Whisper Creek RV Resort - (813) 675-6888
Lake City

Casey Jones Campground - (386) 755-0471
Lake City Campground - (866) 773-2267
Oaks 'n Pines RV Campground - (386) 752-0830
Slow & Easy Living RV Park - (877) 203-4125
Lake Panasoffkee

Better Times RV Park - (352) 793-1601
Idlewild Lodge and RV Park - (352) 793-7057
Lake Placid

Cypress Isle RV Park & Marina - (863) 465-5241
SunShine RV Resort - (863) 465-4815
Lake Wales

Camp n Aire - (863) 638-1015
Lakeland

Lakeland RV Resort - (888) 622-4115
Morgan's RV Park - (941) 665-9631
Sanlan Ranch Campground - (941) 665-1726
Tiki Village Campground - (863) 858-5364
Lakeport

Lakeport RV Resort - (863) 946-1415
Lamont

Elite Resorts at Ecofina River - (850) 584-2135
Largo

Lee's Travel Park - (813) 536-2050
West Bay RV Park - (727) 586-2440
Yankee Traveler RV Park - (727) 531-7998
Live Oak

Spirit of the Suwannee RV Music Park - (386) 364-1683
Long Key

Fiesta Key KOA - (800) 562-7730
Loxahatchee

Lion Country Safari KOA - (800) KOA-9115
Sunsport Gardens - (561) 793-0423
Loxahatchee Groves

Sunsport Gardens Family Naturist Resort - (800) 551-7217
Madison

Yogi Bear's Jellystone Park Camp Resort - (850) 973-8269
Malabar

Camelot RV Park, Inc. - (321) 724-5396
Marathon

Jolly Roger Travel Park - (800) 995-1525
Pelican Motel & Trailer Park, Inc. - (305) 289-0011
Mayo

Jim Hollis' River Rendezvous - (800) 533-5276
Melbourne Beach

Long Point Park - (321) 952-4532
Milton

Adventures Unlimited - (800) BE-YOUNG
Cedar Pines Campground - (850) 623-8869
Mims

Seasons In The Sun RV Resort - (321) 385-0440
Montverde

Woodlands Lutheran Camp - (407) 469-2792
Moore Haven

Meadowlark Campground - (800) 889-5636
Mount Dora

Woods-n-Water Trails RV Park - (352) 223-3306
Naples

Endless Summer RV Estates, Ltd. - (941) 643-1511
Kountree RV Resort - (941) 775-4340
Port of the Islands RV Resort - (800) 319-4447
Silver Lakes RV Resort & Golf Club - (800) 843-2836
Navarre

Emerald Beach RV Park - (850) 939-3431
Navarre Beach Campground - (888) 639-2188
New Smyna Beach

New Smyrna Beach KOA - (904) 427-3581
Nokomis

Royal Coachmen RV Resort - (941) 488-9674
North Fort Myers

Swan Lake Village and RV Resort - (941) 995-3397
Upriver Campground - (941) 543-3330
Oak Hill

Riverwood Park Campground Inc. - (386) 345-3922
Okeechobee

Big Lake Lodge & RV Park - (863) 763-4638
Fijian RV Park, Inc. - (863) 763-6200
Zachary Taylor Resort - (888) 282-6523
Old Town

Old Town Campground 'n' Retreat - (888) 950-CAMP
Orange City

Clark Family Campground - (866) 953-3358
Orange City RV Resort - (386) 775-2545
Orlando/Kissimmee

Kissimmee Campground and Mobile Home Park - (407) 396-6851
Kissimmee / Orlando KOA - (800) 562-7791
Secret Lake Resort - (407) 396-6101
Palm Harbor

Caladesi RV Par - (727) 784-3622
Palmetto

Fisherman's Cove RV Resort and Villas - (941) 729-3685
Frog Creek Campground - (800) 771-3764
Panacea

Holiday Campground - (850) 984-5757
Panama City

Emerald Coast RV Beach Resort - (800) BEACH-RV
Jenny's Creek - (850) 271-0968
Panama City Beach RV Resort - (850) 249-7352
Pine Lake RV Park - (850) 722-1401
Pineglen Motor Coach and RV Park - (850) 230-8535
Perdido Key

>All Star Campground / Perdido Key - (800) 245-3602
Playa Del Rio RV Park & Yacht Club - (888) 200-0904
Perry

Perry KOA - (800) 562-9864
Southern Oaks RV Resort - (800) 339-5421
Pinellas Park

Rainbow River - (727) 548-8058
Ponce de Leon

Ponce de Leon RV Campground - (850) 836-2500
Vortex Spring - (850) 836-4979
Port Orange

Nova Family Campground - (904) 767-0095
Port Richey

Suncoast RV Resort - (727) 842-9324
Port Saint Joe

Cape San Blas Camping Resort - (850) 229-6800
Port St. Lucie

Port St. Lucie RV Resort - (772) 337-3340
Punta Gorda

Gulf View RV Resort - (941) 639-3978
Water's Edge RV Resort - (800) 637-9224
Quincy

Whippoorwill Sportsman's Lodge - (850) 875-2605
Ruskin

Hide-A-Way RV Resort - (800) 607-2532
Salt Springs

Elite Resorts at Salt Springs - (800) 356-2460
Sanford

Town & Country RV Resort - (407) 323-5540
Sarasota

Gulf Beach Campground on the Beach - (941) 349-3839
Sun N Fun RV Resort - (800) 843-2421
Scottsmoor

Crystal Lake RV Park - (321) 268-8555
Sebring

Tanglewood - (888) 402-1501
Whispering Pines Village - (863) 385-8806
Silver Springs

Lake Waldena Resort - (352) 625-2851
Robin's Nest RV Park - (352) 625-3090
Whispering Pines RV Park - (352) 625-1295
Sneads

Seminole Lodge Marina, Motel & Campground - (800) 410-5209
St. Augustine

St Augustine Beach KOA Kampground Resort - (800) 562-4022
St Augustine Jacksonville South KOA - (904) 824-8309
St. James City

Pine Island Resort - (239) 283-2415
Steinhatchee

Nature's Coast RV Resort - (352) 498-7344
Tallahassee

Big Oak RV Park - (850) 562-4660
Tampa

Green Acres Campground and Travel Park - (800) 45-GREEN
Titusville

Great Outdoors Resort - (800) 621-2267
Intercoastal Estates Mobile Home and RV Park - (321) 267-2665
Trenton

Elite Resorts at Otter Springs - (352) 463-2696
Otter Springs RV Resort - (352) 463-0800
Umatilla

Olde Mill Stream RV Resort - (352) 669-3141
Venice

CampVenice Retreat - (941) 488-0850
Venice Campground - (941) 488-0850
Vernon

Southern Trails RV Park - (850) 535-6262
Wabasso

Vero Beach Kamp - (772) 589-5665
Wauchula

Crystal Lake Village - (800) 661-3582
Wilton Manors

Middle River RV/Trailer Park - (954) 564-8954
Yulee

Bow and Arrow Campground - (904) 225-5577
Osprey RV Park - (904) 225-2080
Zephyrhills

Ralph's Travel Park - (813) 782-8223