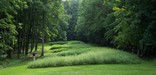 You may be certain that you want to visit Iowa campgrounds on your next vacation but you may not be sure whether to choose public or private camping sites. All campgrounds fall into these two major types and it helps to know some details about each before making a decision.
Public campgrounds are abundant and you have many choices to consider if you are visiting the state of Iowa. Government agencies typically manage these camping sites and they receive their funding from tax dollars. There are some reasons that visitors are drawn to public campsites.
The public Iowa campgrounds feature preservation land that is rich in wildlife and scenic views. Camps in these sites are usually located in state or national parks but other government-run locations feature wonderful places to set up camp. Some of them offer diverse settings for you to consider.
National forests are ideal if you love the deep wilderness. There are four major and six minor state forests in Iowa. Some of the forests are affiliated with state parks as well. Backbone Forest is adjacent to Backbone State park. The two sites offer many things to do and the park offers camping amenities for visitors to enjoy.
Other government organizations that manage Iowa campgrounds include Bureau of Land Management Areas. An example of such an area is the Iowa Wetland Management District that focuses on preserving wildlife in the district. This massive undertaking encompasses 35 counties in the state.
The Corps of Engineer Projects manages four major parks in Iowa. each is situated on lakefront property and include Coralville, Rathbun, Saylorville and Lake Red Rock. These areas contain many Iowa campgrounds that are convenient to the lakes and many other recreational activities.
You can enjoy many of the same recreational activities when visiting Iowa's private camping sites. Businesses or citizens usually own the private camps. They include campground resorts and RV parks. These sites may close during the off-season so it helps to check their schedules before departing.
Private Iowa campgrounds mostly cater to RV travelers. These sites typically feature electrical hookups and organized activities in a community setting. It is difficult to find campsites in Iowa, or any state, that caters only to old-fashioned tent camping.
You may be attracted to private camping sites because they offer many amenities not offered in public sites. These include spas, pools, game rooms, and clubhouses. Many of these Iowa campgrounds are ideal if you are social and if you like the comforts of home even when you are away at camp.
Private grounds can vary in quality but like many businesses, owners usually strive to ensure that your stay is pleasurable. Occasionally, you may be disappointed. Public sites are more consistent and you can anticipate the condition and quality of the grounds are excellent in most cases.
It can be difficult to decide which type of organization is right for you. You may want to stay in both public and private Iowa campgrounds to find out what type of site you prefer.
Cresco / Decorah / Kendallville
Harvest Farm Campground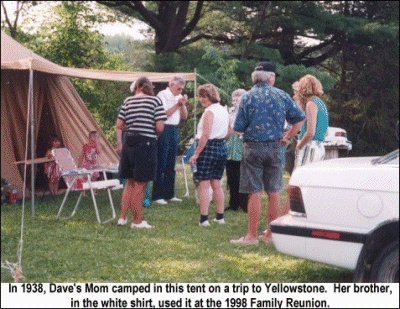 Email
Beautiful scenery, peaceful...a great get-a-way by the river. - (563) 883-8562
Oxford

Sleepy Hollow RV Park & Campground
Email













Conveniently located off I-80 at exit 230 - easy off/easy on just 500 ft from exit ramp - family friendly park w/ movie & hayride every Sat. evening -camper store w/ soft serve ice cream - 30 & 50 amp elec service available - lots of full hookup sites & primitive tent sites. - (319) 828-4900


---
Amana

Amana Colonies RV Park - (319) 622-7616
Arnolds Park

Fieldstone RV Park - (712) 332-7631
Avoca

Parkway Cafe and Campground - (712) 343-6652
Boone

Seven Oaks Recreation Area - (515) 432-9457
Birmingham

Heartland Christian Camp - (319) 498-4657
Bloomfield

Butter Creek Campgrounds - (641) 664-1980
Cascade

Riverview Ridge Campgrounds and Recreation - (563) 543-1258
Chariton

Red Haw State Park - (515) 774-5632
Clear Lake

Oakwood RV Campground - (515) 357-4019
Crescent

Honeycreek Campground - (877) 521-3222
Cresco

Niagara Cave - (800) 837-6606
Davenport

Interstate RV Park and Campground - (888) 387-6573
Decorah

Jewel Campground - (563) 382-8070
Dubuque

Dubuque Yacht Basin & RV Park - (319) 556-7708
Eldon

New Laddsdale Woodland Retreat - (641) 652-7868
Keokuk

Hickory Haven Campground - (800) 890-8459
Whispering Pines Campground - (319) 524-8403
Kentwood

Hyde Park - (225) 907-6863
Lansing

Red Barn Resort - (888) 538-4956
Marengo

Sudbury Court Motel and RV Park - (319) 642-5411
McGregor

Spook Cave and Campground - (563) 873-2144
Monticello

Walnut Acres Campground - (319) 465-4665
Moravia

Sundown Lake Recreational Area - (515) 724-9276
Nashua

River Ranch Camping - (641) 435-2108
Newton

Rolling Acres Family Campground - (515) 792-2428
Onawa

ON-UR-WA RV Park - (712) 423-1387
Osceola

R&R Ranch - (515) 342-7440
Rowley

Hares Pond Recreation Park Inc - (319) 509-1125
Spencer

Leach Park Campground - (712) 264-7265
Spirit Lake

Vick's Corner World - (712) 336-5602
Story City

Whispering Oaks Campground & RV Park - (515) 733-4663
Tama

Outback Campground and Resort L.L.C. - (641) 751-3926
Wadena

Deer Ridge Campground - (563) 774-2067
Waukee

Timberline Best Holiday Trav-L-Park - (515) 987-1714