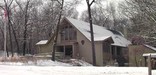 Indiana's campgrounds are hubs of excitement that can get you close to nature while staying in a safe environment. These sites offer many activities for you to enjoy during your camping vacation. Six of these activities are very popular and you might want to make room for them in your next trip.
Hiking is a very popular activity that helps you enjoy the natural setting up close. Indiana offers many hiking trails for people of varying skills. Some trials are suitable for the entire family while others offer great challenges for seasoned travelers.
Indiana campgrounds are typically close to hiking trails and others offer quick access to biking trails as well. Cyclists can enjoy the challenging landscape while taking in the beautiful scenery. There are many mountain biking trails in the southern part of the state and a few scattered in the northern section. You may want to consider camping in these regions if you love this activity.
Horse camping is a wonderful option if you live near the state. You can find Indiana campgrounds that welcome horses and horse owners. This state is perfect for this type of activity considering the fields and wooded paths scattered throughout the area.
Boating is a very popular camp activity that is prominent in Indiana's campgrounds. You can find many campsites that are conveniently located near lakes and rivers. Some offer organized water activities and boat rentals that include paddleboats, rowboats, and pontoons.
Fishing near Indiana campgrounds is abundant and you have a selection of venues to consider. There are many natural lakes and some are stocked with fish. You can also find ponds, pay lakes and fishing holes in the area that are brimming with fish.
If you prefer to be in the water, you can find many camping grounds that offer great swimming opportunities. Some lakes are safe for swimming and many places feature in-ground pools, sandy beaches, and water slides. Indian Lakes campground features a lake and an indoor pool.
These activities are wonderful for nearly every member of the family. If you can't imagine a weekend without your computer, you may want to consider Indiana campgrounds that offer access to the Internet. Most offer wireless Internet access and many provide this service free of charge.
You can always opt to choose your campsite according to the particular activities that you enjoy the most. Some Indiana campgrounds recommend reservations to ensure that you find a comfortable spot to enjoy during your stay.
If you love the outdoors, Indiana is a great state to visit even if you have to stay connected to the Internet. The six activities are just a sampling of the many attractions that Indiana campgrounds have to offer.
Bristol
Ebys Pines Shipshewana Campground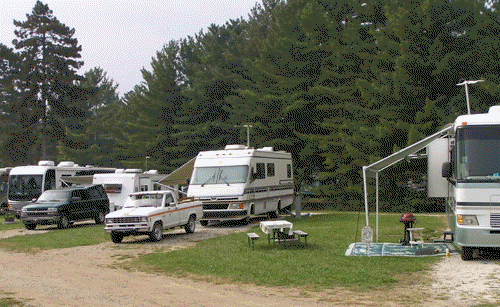 Email

















Eby's Pines is a beautiful family campground located 8 minutes from Shipshewana and Elkhart. Enjoy 2 pools, a natural trout stream, a fishing lake, and miles of adjoining trails. - (574) 848-4583
Bridgeton
Willow Rose RV Park
Email





Located in Southern Parke County--"Covered Bridge Capital of the World". Visit the Bridgeton Grist Mill, Collom's General Store and other area attractions. - (765) 548-4095
---
Cataract

Owen Park Seasonal Sites - (765) 795-3343
Churubusco

Blue Lake Camping Resort - (260) 744-2537
Eel River Campground - (260) 693-6465
Cloverdale

Cloverdale RV Park - (888) 298-0035
Dogwood Springs Campground - (217) 251-9711
Sleepy Hollow Campground - (765) 795-4965
Steele's Campground - (765) 795-3371
Crawfordsville

KOA Crawfordsville - (765) 359-0424
DeMotte

Yogi Bear's Jellystone Park Camp-Resort - (210) 345-3132
Franklin

Johnson County Park - (812) 526-6809
Fremont

Yogi Bear's Jellystone Park on Barton Lake - (800) 375-6063
Garrett

Indian Springs Campground - (219) 357-5194
Goshen

Elkhart County 4-H Fairgrounds - (574) 533-3247
Granger

South Bend East KOA - (219) 277-1335
Greenfield

Heartland Resort - (317) 326-3181
S & H Campgrounds, Inc. - (317) 326-3208
Huntington

Camp Timber Lake - (260) 672-3251
Indianapolis

Indy Lakes - (317) 888-6006
Lake Haven Retreat - (317) 783-5267
Knox

Bass Lake Beach and Campground - (574) 772-3382
Kokomo

Springhill Campground - (765) 883-7433
Lafayette

Wolfe's Leisure Time Campground - (765) 589-8089
Lake Village

Pioneer Family Campground - (219) 345-4472
Lakeville

Beaver Ridge Family Camping - (219) 784-8532
Lynnville

Lynnville Park - (812) 922-5144
Marion

Mar-Brook Campground - (765) 674-4383
Michigan City

Michigan City Campground - (800) 813-2267
Middlebury

Elkhart County / Middlebury Exit KOA - (800) 562-5892
Modoc

Kamp Modoc LLC - (765) 853-5290
Monterey

Rising Sun Campground - (219) 542-4780
Monticello

Indiana Beach Resort - (800) 583-5306
Lost Acres Campground - (800) 741-5230
Mooresville

SouthLake Recreation - (317) 834-2008
Nashville

The Last Resort RV Park & Campground - (812) 988-4675
Westward Ho Campground - (812) 988-0008
Norman

Midwest Trail Ride - (812) 834-6686
Orlando

Manapogo Park - (219) 833-3902
Pendleton

Glowood Campground - (317) 485-5239
Peru

Honey Bear Hollow Campground - (765) 473-4342
Pierceton

Yogi Bear's Jellystone Park - (219) 594-2124
Portland

Hickory Grove Lakes Campground - (260) 335-2639
Quincy

Indian Oaks Campground - (812) 879-5094
Millgrove Campground - (812) 821-0575
Remington

Caboose Lake Campground - (219) 261-3828
Richmond

Deer Ridge Camping Resort - (765) 939-0888
Rochester

Lakeview Campground - (800) 838-9760
Saint Paul

Hidden Paradise Campground - (765) 525-6582
Santa Claus

Lake Rudolph Campground & RV Resort - (877) 478-3657
Scottsburg

Yogi Bear's Jellystone Park Resort at Raintree Lake - (800) 437-0566
Shipshewana

Shipshewana Amish Log Cabin Lodging & Campground - (219) 768-7770
Shipshewana Campground South - (219) 768-4669
Speedway

Wilcox Manufactured Housing Community - (317) 248-1311
Spencer

Hickory Hills Campground - (765) 795-6079
Waveland

Deer's Mill Covered Bridge Campground - (765) 435-7270
Wolcottville

Gordon's Camping - (219) 351-3383
Indian Lakes Campground - (260) 463-5156