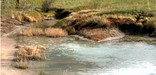 Vacation time is typically associated with rest and relaxation but you can have an educational experience when visiting Kansas' campgrounds. This state offers much in scenic views and rolling fields. In addition, it also offers insight into the past. You can enjoy your relaxing getaway while learning in the process.
Nearly every experience fosters learning and you can make the most of your trips to Kansas campgrounds by delving into the state's history while you take in the charm and character of this state. The camping sites offer opportunities to take in some history as you take in the beautiful scenery.
You can travel along the Oregon Trail as you make your way through parts of Kansas. This trail was a path for pioneers in the Old West that still has remnants remaining. Many people traveled the Oregon Trail between 1841 and 1869 and the trail transverses six states. You can take a step back in time as you make your way through your travels.
While basking in the rich history of this state, you can also take time to visit the Abilene, Dodge City, and Wichita cow-towns. As you explore Wichita, you can step into the Old Cow-town Museum to experience what it was like to live in the 1870's. The cow-town encounters make your stay at Kansas' campgrounds feel nostalgic as you rest under the open sky.
Kansas' campgrounds can lead you to many exciting places including the Geodetic Center of the United States. This site is significant because it marks the surveying point for a sixth of the earth's surface. You can spot a bronze plate that indicates the spot nestled in a prairie in Osborne County.
You can travel the same paths and enter the same places that were once visited by historical figures. Wyatt Earp was a marshal in Wichita and Dodge City and he is a legend because he survived the Gunfight at OK Corral and because he embodies the spirit of the Old West.
Perhaps the greatest lesson during your stay in Kansas is about the first inhabitants of the area. You can explore the history and culture of the Cheyenne and Arapaho Indians. Many Native Americans hunted buffalo in ancient hunting grounds that are scattered through this plain state.
There are many other historical sites and facts to consider as you explore your options in Kansas' campgrounds. You can plan your trip by choosing campsites that are convenient to many of these sights and activities. You can also learn much about history just by enjoying the natural setting.
The benefit of choosing to travel to campsites is your ability to take your pioneering spirit on your journey. Many Kansas campgrounds take reservations so your pioneering spirit doesn't have to worry about having nowhere to sleep as you discover the many lessons this state has to offer.
Colby
Bourquin's RV Park, Cabins,Horse Stables, and Old Depot Restaurant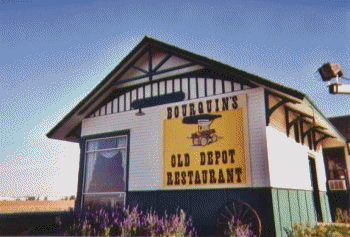 Email












Clean, comfortable campground, cabins, & showerhouse; large pull-thrus, famous Old Depot Restaurant on site. Homemade food like Grandma's house - Best Steaks, fresh baked Bread & Pecan Rolls. EZ On/EZ Off, Wash RV Free. - (785) 462-3300
Halstead
Spring Lake RV Resort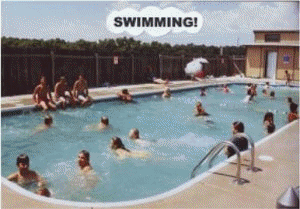 Email





Guests enjoy a wide variety of amenities and events ranging from musical programs to fishing in our stocked ponds. The resort emphasizes family values - providing clean, attractive facilities and spacious, private sites. Located in the heart of the Kansas prairie, minutes from some of the Midwest's premier attractions. Spring Lake RV Resort offers an escape from the hectic pace of everyday life. - (316) 835-3443
---
Abilene

Covered Wagon RV Resort - (800) 864-4053
Four Seasons RV Acres - (800)658-4667
Arkansas City

Lou Ann's Campground - (620) 442-4458
Assaria

Lakeside Recreational Park - (785) 667-5795
Atwood

Atwood Lions Park - (785) 626-3428
Cottonwood Lane RV - (785) 626-3466
Chanute

Santa Fe Safari RV Park - (620) 431-5200
Chetopa

East River Park - (620) 236-7541
Columbus

T & S RV Park - (620) 674-3304
Deerfield

Deerfield Beach Campground - (620) 426-8321
Dodge City

Gunsmoke Campground - (620) 227-8247
Watersports Campground & RV Park - (620) 225-8044
El Dorado

Deer Grove RV Park - (316) 321-6272
Elkhart

Prairie RV Park - (620) 697-4124
Ellis

Lakeside Campground - (785) 238-0778
Emporia

Empoira RV Park - (620) 343-3422
Eureka

Chuck Wagon RV Park - (620) 583-6616
Fort Scott

Ft. Scott Campground/RV Park - (800) 538-0216
Fredonia

Cottonwood Court RV Park - (620) 378-2125
Garnet

Lake Garnet - (785) 448-5496
Goodland

Mid-America Camp Inn - (785) 899-5431
Great Bend

Cottonwood Grove RV Park - (620) 792-4558
Hays

El Charo RV Park - (785) 625-3423
Hesston

Cottonwood Grove RV Park - (620) 327-4173
Hiawatha

Country Squire Motel & RV Park - (785) 742-2877
Hutchinson

Melody Acres RV Park - (620) 665-5048
Iola

RV of Iola - (620) 365-2200
Junction City

Owl's Nest RV Campground - (785) 238-0778
Kansas City

Walnut Grove RV Park - (913) 262-3023
LaHarpe

Jayhawker RV Park - (620) 496-7500
Liberal

B and B Overnight Camp - (620) 624-5581
Lindsborg

Coronado Motel/RV Park - (800) 747-2793
Lakeside Recreational Park - (785) 667-5795
Louisburg

Rutlader Outpost RV Park - (866) 888-6779
Lucas

Lucas RV Park & Laundry - (785) 525-6236
Lyndon

Crossroads RV Park & Campground - (785) 221-5482
McPherson

Shady Lane RV and Mobile Home Park - (620) 241-4351
Stapaulaken Ranch RV Park & Horse Motel - (866) 410-5081
Meade

Circle O Motel & RV Park - (620) 873-2543
Montezuma

City of Montezuma - (620) 846-2267
Newton

Payne Oil Co. RV Park - (800) 864-6379
Oakley

High Plains Camping - (888) 446-3507
Kansas Kountry Inn & RV Park - (785) 672-3131
Oswego

Kamp Siesta - (620) 795-4433
Parsons

Parsons RV Park - (800) 280-6401
Paxico

Mill Creek Campground & RV Park - (785) 636-5321
Pratt

Evergreen Motel & RV Park - (800) 456-6424
Quinter

Sunflower Campground - (785) 754-3934
Rexford

Shepherd's Staff RV Park - (785) 687-2565
Richmond

V & P RV Park - (785) 835-6369
Russell

Dumler Estates RV Park - (785) 483-2603
El Privado - (866) 884-0886
Sabetha

Historic Sycamore Springs Resort - (785) 284-3088
Mullberry Creek Resort - (785) 459-2533
Salina

KOA of Salina - (800) KOA-3126
Scott City

Pine Tree RV Park - (620) 872-3076
Sedan

Sedan City Park - (620) 725-3159
Triple Creek RV Park - (620) 725-3169
Smith Center

Sunset Park Campground - (785) 282-6037
South Haven

Oasis RV Park - (620) 892-5115
St. John

Pine Haven Retreat - (888) 549-2267
Topeka

Capital City RV Park - (785) 862-5267
Ulysses

Frazier Park Campground - (620) 356-4700
Washington

Rose Garden RV Camp - (785) 325-2411
Wellington

Wheatland RV Park - (877) 914-6114
Westmoreland

Oregon Trail RV Park - (785) 457-3361
Wichita

All Seasons RV Park - (316) 722-1154
USI RV Park - (316) 838-8699
Waco Wego - (316) 522-1400
Wagons Ho Campground - (316) 778-2121
Yoder

Hitchin Post - (620) 663-8884