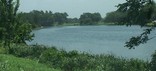 Louisiana's campgrounds can be found throughout the state. Louisiana attracts campers for many of reasons—fishing, hiking, historical sites, beaches, culture, and more. The Louisiana campgrounds that will suit you the best will be the ones that are near the attractions and activities that interest you.
The region of the state known as the Louisiana Cajun Country attracts campers who want to explore French Louisiana and all its art, history, culture and food. This area was once known as Acadiana and popular destinations include Vermilionville, the Showdown Plantation House/Terrebonne Museum, and the city of Lafayette which is steeped in culture.
The Louisiana Crossroads region is a popular region for campers who want to experience the swamps, large rivers, hill country, prairies, and woodlands. A popular destination for campers is the Alexandria-Pineville area—which is split by the Red River. Other favorites include Cane River National Heritage Area, Rebel State Park, and Fort St. Jean Baptiste.
Louisiana campgrounds in the Greater New Orleans area are the most popular campgrounds in the state because of the city of New Orleans. As one of the oldest cities in the United States, the city is full of culture, history, and fun. Campers flocked to this region to enjoy gambling, shopping, and unique cuisine. Due to hurricane damage, campers should call ahead to see which campgrounds in this region are up and running.
The Louisiana Plantation Country is home to arts, tasty cuisine, a hot music scene, and lots of culture. Campers visit this region of Louisiana to explore Baton Rouge, tour antebellum plantations, experience the sights and sounds of the bayous, the Mississippi River, and more.
Louisiana campgrounds in the region known as Sportsman's Paradise is where you need to be camping if you want to experience the best of outdoor adventures. There is abundant wildlife in this region which makes it perfect for fishing, nature photography, painting, birding, hiking, boating, and more. When you aren't exploring the great outdoors you can visit the cities of Shreveport and Bossier City to find casinos, nightlife, food and fare.
Campgrounds can be found in the following Louisiana State Parks: Chemin-A-Haut State Park, Chicot State Park, Cypremort Point State Park, Fairview - Riverside State Park, Fontainebleau State Park, Grand Isle State Park, Lake Bistineau State Park, Lake Bruin State Park, Lake Claiborne State Park, Lake D'Arbonne State Park, Lake Fausse Pointe State Park, North Toledo Bend State Park, St. Bernard State Park, and Sam Houston Jones State Park.
Abbeville

Betty's RV Park - (337) 893-7057
Heberts Cajun Haven RV Park - (337) 893-3504
RV Parking - (318) 893-7057
Albany

Bay Breeze RV Park - (225) 567-6713
Anacoco

Bass Haven Resort - (337) 286-9239
Baton Rouge

Night RV Park - (225) 275-0679
Boutte

D & D RV Park - (985) 785-1355
Breaux Bridge

Frenchman's Wilderness Campground & RV Park - (337) 228-2616
Butte La Rose

Frenchmans Wilderness Campground - (377) 228-2616
Cameron Parish

Creole Nature Trail RV Resort & Campground - (337) 598-2488
Converse

Dreamcatcher Camping - (318) 567-9323
Covington

Land-O-Pines Family Campground, Inc. - (985) 892-6023
DeRidder

Sadler RV Park - (337) 463-5561
Dodson

Dodson Country RV Park - (318) 628-3150
Duson

Frog City RV Park - (337) 873-9085
Florien

Pleasure Point Park - (318) 565-4810
Folsom

Tchefuncte Family Campground - (888) 280-1953
Galliano

Bayou Resort Campground - (504) 475-5946
Gibson

OakRidge Campground & Resort - (504) 575-2687
Paris' RV Park - (985) 575-3348
Grand Isle

Island House RV Park - (985) 787-3780
Holly Beach

Lagneaux's RV Park - (337) 569-2242
Hornbeck

Pleasure Point/Toledo Bend Lake - (318) 565-4810
Kentwood

Great Discovery Inspiration Parka - (985) 229-7194
Kinder

Grand Casino Coushatta - (800) 584-7263
Quiet Oaks RV Park - (888) 755-2230
Lafitte

Lafitte Harbor Marina - (504) 689-2013
Lake Charles

I-10 Mobile Village & RV Campground - (337) 433-2077
Lake Providence

Lakeview Inn - Rv Park - (318) 559-5253
Livingston

Lakeside RV Park - (225) 686-7676
Longville

Longville Lake Park - (337) 725-3395
Many

Cypress Bend Park - (318) 256-4118
Hodges Wilderness Camp Ground - (318) 586-3523
Sandstone RV Park - (318) 697-2735
Monroe

Shiloh RV & Travel Resort - (318) 343-8670
Mount Hermon

Silvercreek Campground Inc - (985) 877-4256
New Iberia

Belmont Plantation Campground - (337) 560-4447
KOC Campground - (337) 364-6666
New Orleans

French Quarter RV Class A Motorcoach Resort - (504) 586-3000
Jude Travel Park & Guest House - (504) 241-0632
New Orleans RV Campground - (504) 274-0824
New Orleans East KOA - (800) KOA-2128
New Orleans West KOA Kampground - (504) 467-1792
Pineville

Oxbow Cabins & RV Park - (318) 880-7977
Pollock

Rolling Hills RV Resort - (318) 664-6387
St. Francisville

Serenity RV Park - (601) 888-7223
Slidell

New Orleans East Kampground - (985) 643-3850
Sterlington

Bayou Boeuf RV Park - (318) 665-2405
Sulphur

Hidden Ponds RV Park - (800) 440-4709
West Monroe

Pavilion RV Park - (318) 322-4216
Westlake

Whispering Meadow RV Park - (337) 433-8188
Zwolle

San Miguel Park - (318) 645-6748