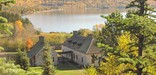 Explore the Lakes of Minnesota at Minnesota Campgrounds
Minnesota is the land of 10,000 lakes and many of these lakes offer exciting opportunities for families to camp together. In addition to 66 state parks that offer camping accommodations, Minnesota is also home to an impressive number of private campgrounds. The bottom line is that you will have plenty of room to pitch a tent and enjoy these great lakes.
The trick for many is planning the specific type of camping adventure they most wish to enjoy while visiting these amazing campgrounds located throughout Minnesota. You may want to consider some of the following ideas to help you find a general direction for your camping trip to Minnesota.
Eco Tourism
Green is the new gold when it comes to traveling. Minnesota's campgrounds offer an amazing experience for families that are interested in a truly green travel experience. Enjoy fishing on the lakes, bicycling, hiking, canoeing, swimming, and stargazing away from the city lights.
There is plenty of wildlife to enjoy watching. You can also explore the local caves, waterfalls, scenery, and vegetation. Be sure to bring a camera to record the sights you take in and a few books on nature so that you and your family can identify nature's bounty as you encounter it.
Adventure Tourism
Those who love adventure will find plenty to experience in Minnesota's campgrounds. No matter what the weather is like or the season, there is a camping opportunity to enjoy in Minnesota. Those interested in the best winter has to offer will enjoy the opportunity to go on a dog sled camping adventure. Snowmobiling, cross country skiing, and snowboarding are other favorite wintertime camping activities for the adventurous members of the family.
Summer adventures include whitewater rafting, mountain biking, ATV tours, and hot air balloon rides. This, of course is in addition to the many other great things you can do and enjoy while camping.
Water Lovers
With so many lakes, it is no small wonder that Minnesota takes great pride in offering a wide range of water related activities to campers and other visitors to this amazing state. Jet skis are a favorite among younger campers and many campgrounds offer jet ski rentals if you don't have your own. There are many tours available for the family that provide the equipment and experienced guides if you are interested in trying something new.
Other activities to consider for your time in the water are canoeing, kayaking, whitewater rafting, tubing, boating, water skiing, fishing, swimming, wakeboarding, windsurfing, and scuba diving. Of course, for many simply camping alongside these beautiful lakes is often enough. Be sure to bring plenty of sunscreen when enjoying these great water related activities.
As you can see, there is so much more to Minnesota than just a bunch of lakes. Next time you consider a camping adventure you should definitely see what Minnesota's campgrounds have to offer your family.
Harmony
Harvest Farm Campground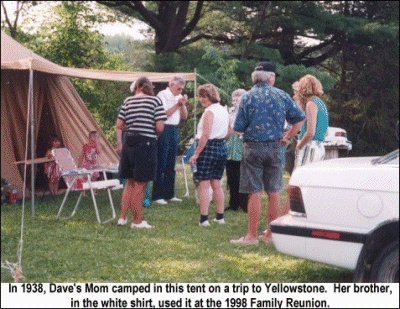 Email
Beautiful scenery, peaceful...a great get-a-way by the river. - (563) 883-8562
---
Waterville

Kamp Dels


Email







Family Oriented Campground and Cabins on Lake Sakatah. Pools, Interactive Waterpark, Petting Zoo, Playgrounds, Horse and Pony Rides and Much Much More! - (507) 362-8616
---
Alexandria

Big Foot Resort
Email












A family oriented resort with 82 RV sites, 7 cabins, on Lake Mary, a great fishing lake. 18 hole Mini-golf, Inflatable water raft, much more. - (888) 239-2512


---
Aitkin

Pete's Retreat Family Campground & RV Park - (320) 684-2020
Albert Lea

Hickory Hills Campground - (507) 852-4555
Austin

Beaver Trails Campground - (507) 584-6611
Riverbend Campground - (507) 325-4637
Backus

Pine Mountain Campground - (218) 947-4099
Bemidji

Bemidji KOA Kampground - (218) 751-1792
Big Wolf Lake Family Resort & Campground - (800) 322-0281
Brainerd

Crow Wing Lake Campground - (218) 829-6468
Brandon

Berndt's Kamp Kappy - (320) 524-2225
Breezy Point

Highview Campground - (218) 543-4526
Cambridge

Fairgrounds Camping - Isanti County Agricultural Society - (763) 689-2555
Clearwater

A-J Acres Campground - (320) 558-2847
Cokato

Cokato Lake RV Resort - (320) 286-5779
Crane Lake

Waters Edge RV Park - (218) 993-2389
Deer River

Northern Acres Resort & Campground - (218) 798-2845
Snug Harbor Resort & Campground - (800) 419-5289
Detroit Lakes

American Legion Campground - (218) 847-3759
Country Campground - (800) 898-7901
Forest Hills RV and Golf Resort - (218) 439-6033
Duluth

Fond du Lac Campground and Boat Landing - (218) 749-5388
Indian Point Campground - (218) 628-4977
Elbow Lake

Tipsinah Mounds Campground - (218) 685-5114
Ely

Ely Area Campgrounds - (218) 365-6363
Finland

Wildhurst Lodge & Campground - (218) 353-7337
Grand Marais

Gunflint Pines Resort & Campground - (218) 388-4454
Hungry Jack Lodge & Campground - (218) 388-2265
Grand Rapids

Prairie Lake Campground & RV Park - (218) 326-8486
Granite Falls

PrairieView RV Park and Campground - (320) 564-2121
Hayward

Albert Lea/Austin KOA Kampground - (800) 562-5196
Isanti

Country Camping Tent & RV Park on the Rum River - (763) 444-9626
Isle

South Isle Family Campground - (320) 676-8538
Jackson

Jackson KOA - (507) 847-3825
Kelliher

Rogers' Campground & RV Park - (218) 647-8262
Laporte

Pine Beach Resort & Campground - (218) 224-2313
Madison Lake

Sakatah Trail Campground - (507) 243-3886
Maple Lake

Olson's Campground - (320) 963-5173
Minneapolis

Minneapolis Southwest KOA - (952) 492-6440
Monticello

River Terrace Park - (612) 483-7809
Mora

Eagles Cove Seasonal Park, LLC - (320) 679-4534
Morristown

Camp Maiden Rock West - (507) 685-2240
Ortonville

Lakeshore RV Park & Fruit Farm - (509) 682-8023
Park Rapids

Vagabond Village Campground - (218) 732-5234
Pipestone

Pipestone RV Campground - (507) 825-2455
Preston

Valley View Campground, Inc - (507) 765-3817
Remer

Balsam Bay Resort & RV Park - (218) -566-2346
Rochester

AutumnWoods RV Park - (866) 397-8489
Royalton

Two Rivers Campground & Tubing - (320) 584-5125
Sturgeon Lake

Timberline RV Park - (218) 372-3272
Taylors Falls

Wildwood RV Park & Campground - (651) 257-3550
Upsala

Cedar Lake Memorial Campground & Park - (320) 573-2983
Warba

American Legion Post 432 Campground & RV Park on Sand Lake - (218) 256-0822
Waseca

Kiesler's Campground - (800) 533-4642
Waterville

Cannon Gate Park - (507) 362-8832
Kamp Dels - (507) 362-8616
Welch

Hidden Valley Campground - (651) 258-4550
Woodbury

St. Paul East RV Park - (651) 436-6436
Zumbro Falls

Bluff Valley Campground, Inc. - (800) 226-7282