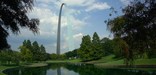 Missouri Campgrounds Are Gateways to New Worlds
Have you ever dreamed of discovering new worlds? Did you know that there are new worlds within this world that people are discovering each and every day? Many of Missouri's campgrounds operate as gateways to these new worlds that are different and more exciting than the world you view in your daily life. Can you imagine the excitement on your child's face as he or she explores the world below the ground or beneath the water's surface?
Onondaga Cave State Park
If you want a truly grand adventure for your family then take them to this amazing state park where they can see a whole new world that is sure to light the fires of their imaginations. Missouri is known as The Cave State for good reason. It is home to more than 5,500 caves ad Onondaga Cave State Park is home to one of the most famous: Cathedral Cave.
In addition to the beautiful caves to explore there is plenty to see and do above the ground at this state park. Favorite activities include camping, fishing, swimming, and hiking. Eco tourists are also drawn to these caves and the beauty of the surrounding area if you are looking for a green adventure the family can enjoy.
Roaring River State Park
Those who prefer a quieter adventure will find Roaring River State Park to be a favorite among Missouri's Campgrounds. There is plenty of excellent trout fishing, nature trails and hikes, beautiful scenery for the nature lover, swimming, and camping to enjoy. The scenery in this park is one of the biggest attractions it has to offer and makes it a favorite among visitors who aren't there for the fish.
Ha Ha Tonka State Park
If you want to explore the best of both worlds then Ha Ha Tonka offers excellent caving opportunities, fishing, backpacking, swimming, and hiking to visitors. This state park is an adventure waiting to happen for the family that loves to explore and has an active imagination. It offers sinkholes and bluffs in addition to the caves and a natural bridge. You can also explore castle ruins while enjoying Mother Nature.
When visiting any of these great Missouri state parks you need to bring your sun screen along with your camera. You aren't going to want to miss out on anything here.
Pineville
Campground at the Falls
Email
Come explore Campground at the Falls' historic beauty. Our waterfalls create a soothing atmosphere while you enjoy our many activities. - (417) 223-2267
Lesterville
Deer Creek Campground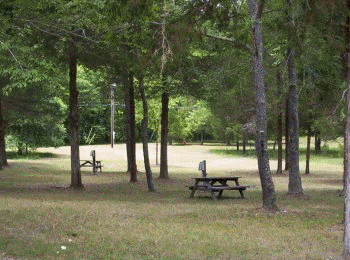 Email




Located less than 2 hours southwest of St. Louis. Deer Creek is located near Lesterville Mo. We offer RV sites with water & elec. hook-ups, Tent sites, Cabins, Floating and Tubing on the beautiful Black River. We have an inground pool, store, pavilion and much more. - (573) 637-2255
Branson

A Branson Shenanigans RV Park
Email













"This is the nicest RV park we've ever been in", is a compliment we receive time and again. Surrounded by woods yet close to "The Strip". - (800) 338-7275

Jonesburg

Jonesburg Gardens Campground
Email
















Camping Cabins, Video Rentals, Playground, Propane, C-Store, 30/50 Amp. Full Hook, (Level, Pull Throughs), Fishing, Paddle Boat Rentals, Pavilion, Exercise Areas, Laundromat, Night Registration - (636) 488-5630

Lake Ozark

Cross Creek RV Park & Campground
Email











One mile off the highway, enjoy our wooded, quiet, secure, peaceful campground with a private 10 acre fishing lake. Close to all area attractions. - (888) 250-3885
---
Anderson

Indian Summer RV Park - (866) 558-2550
Arcadia

Black Stallion Camp and Tradeing Post - (573) 546-0013
Arbela

Catfish Place Campground and Restaurant - (660) 945-3917
Branson

Acorn Acres RV Park & Campground - (417) 338-2500
Branson Stagecoach RV Park - (417) 335-8185
Deer Run Campground & RV Park - (800) 908-3337
Brunswick

Wheelers Lot Rental - (660) 548-3330
Cameron

SoggyBottom Crawfish Farm Campground - (816) 575-2710
Caplinger Mills

Caplinger Mills River Front Resort/RV Park - (417) 276-5409
Carthage

Big Red Barn RV Park - (417) 358-2432
Cedar Hill

Skullbones Creek Campground - (636) 285-0519
Clinton

Cozy Corner RV Park - (660) 885-8824
Shady Grove RV Park and Campground - (660) 477-0134
Columbia/Higbee

Murphy Lakes - (573) 443-7716
Cuba

Meramec Valley Camp Resort - (573) 885-2541
Dixon

Boiling Spring Campground, LLC - (573) 759-7294
Country View Acres Campground - (573) 759-7363
Eagle Rock

Paradise Cove Camping Resort - (417) 271-4888
Eagleville

Eagle Ridge RV Park - (660) 867-5518
Eminence

Eminence Canoes, Cottages & Camp - (800) 224-2090
River's Edge - (573) 226-3233
Fredericktown

Shady Point Horse Camp L.L.C. - (573) 783-5551
Glen Allen

Barks Plantation - (573) 238-1694
Grain Valley

Trailside RV Park of KC - (800) 748-7729
Grassy

Arrowhead Campgrounds, Inc. - (573) 495-2137
Hannibal

Mark Twain Cave Campground - (573) 221-1656, Ext. 23
Highlandville

Hwy 160 RV Park - (417) 443-5000
Jamesport

Countryside RV Park - (660) 684-6392
Kimberling City

Waters Edge on Table Rock Lake - (417) 739-5377
Lake of the Ozarks/Roach

Majestic Oaks Park - (573) 365-1890
Osage Beach RV Park - (573) 348-3445
Shorewood Landing RV Park and Campground - (573) 365-1974
Leasburg

Ozark Outdoors Riverfront Resort - (800) 888-0023
Lebanon

Redbeard's Ranch - (417) 533-7337
Lesterville

Black River Camping - (877) 377-2624
Fort Niangua River Resort - (573) 532-4377
Redbeard's Ranch - (573) 533-REDS
Liberty

Millers Kampark - (816) 781-7724
Linn Creek

Ozark Trails Campground - (573) 346-5490
Macks Creek

Cedar Camp - (573) 363-0042
Maysville

Pony Express RV Park and Campgrounds - (816) 449-2039
Milan

Lakeview RV Park & Campgrounds - (660) 265-5151
Monett

Pine Trails RV Ranch - (417) 235-8682
Monroe City

Mark Twain Landing - (573) 735-9422
Montgomery City

Lazy Day Campground - (573) 564-2949
Neosho

Stage Stop Campground - (417) 451-5944
The Shady Place - (417) 776-1075
Nevada

Osage Prairie RV Park - (417) 667-2267
Noel

Eagles Nest Camp & Canoe - (417) 475-3326
River Ranch Resort - (800) 951-6121
Osceola

Osceola RV Park - (417) 646-8675
Ozark

Stagestop RV Park - (417) 207-0343
Phillipsburg

Lebanon KOA - (417) 532-3422
Pineville

Campground at the Falls - (417) 223-2267
Ridgeway

Trail Creek Nature Trails - (660) 824-5183
Salem

Pinecrest Campground - (573) 548-3322
Sedalia

Countryside Adult & Senior RV Park - (660) 827-6513
Seymour

Amish Country Inn Bed & Breakfast & RV Hookups - (417) 935-9345
Slater

Only Way Fishing Club RV Park - (660) 529-2271
South Carthage

Big Barn RV Park - (417) 358-2432
Springfield

Paradise In The Woods RV Park - (417) 859-2175
Springfield KOA Campground - (417) 831-3645
St. Charles

Sundermeier RV Park & Conference Center - (800) 929-0832
St. Joseph

AOK Campground - (816) 324-4263
Beacon RV Park - (816) 279-5417
Walnut Grove Campground & RV Park - (816) 279-1974
St. Louis West

Pin Oak Creek RV Park - (636) 451-5656
Stanton

Stanton Meramec KOA - (888) 562-4498
Steelville

Candy Cane RV Park & Campground - (573) 775-2889
Huzzah Valley Resort - (800) 367-4516
Tightwad

Shady Grove RV Park & Campground - (660) 477-0134
Turney

Down Under Camp Resort - (816) 632-3695
Van Buren

Deer Run Campground & Canoe/Tube Rental Inc. - (888) 76-FLOAT
Villa Ridge

Woodpecker Point RV Park & Campground - (636) 451-3833
Windyville

Windyville Resort - (417) 345-7116
Winona

New Liberty Horse Camp - (573) 325-1292