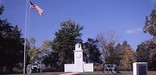 Mississippi's campgrounds can be found all over the state. Which ones you'll choose will depend on what you want to do while visiting Mississippi. The state has many activities you can participate in, and campgrounds can be found around the state's major cities such as Biloxi, Tupelo, Columbus, Jackson, Hattiesburg, Clarksdale, and others.
Mississippi's campgrounds in the Capital/River region cater to people who are into history, the arts, and shopping. In Jackson, campers can explore the Eudora Welty House, the Mississippi Museum of Art, and the Mississippi Agriculture & Forestry/National Agricultural Aviation Museum. Canton offers the Allison's Wells School of Arts and Crafts and the Movie Museums. Natchez is a popular destination of campers who want to shop and explore the river city. Other interesting places to explore include the River City Blues Museum and Vicksburg National Military Park and Cemetery.
The area known as The Hills is a region in Mississippi that is popular for campers who want to explore the scenery and recreation available in the foothills of the Appalachian Mountains. After exploring the hills, campers can enjoy water activities at Horn Lake in DeSoto County, or a trip to Tupelo where they can see the birthplace of Elvis Presley.
Campgrounds in the Mississippi Delta region are ideal for campers who love the blues and the Mississippi River. Campers can visit the Delta Blues Museum, the Ground Zero Blues Club, and travel along the Great River Road—a road that runs along the Mississippi River. The city of Tunica offers casinos, golf courses, the Tunica Queen Riverboat, and other activities.
Mississippi campgrounds in The Pines region of the state attract campers who want to experience water recreation at the 200 mile Tennessee-Tombigbee Waterway, or whitewater rafting at Chunky River. Golfers will also enjoy as they play on the greens at Waverly Golf Club.
Mississippi's Gulf Coast region is popular among campers who love to gamble, golf, and explore history. Biloxi is home to many 19th century houses, casinos, championship golf courses, and unique specialty shops, and art galleries. Gulfport is another popular spot for campers because of the sandy beaches. In addition to water sports and beach recreation, campers love Gulfport because of his golf courses and casinos.
Here is a list of Mississippi State Parks: Clarkco, George P. Cossar, Great River Road, Holmes County, Hugh White, J P Coleman, John Kyle, Lake Lincoln, Lake Lowndes, Lefleur's Bluff, Natchez, Paul B. Johnson, Percy Quin, Roosevelt, Shepard, Tishomingo, Tombigbee, Trace, and Wall Doxey.
Ackerman

Red HIlls RV Park - (662) 387-4454
Bay St. Louis

Bay Hide Away, Inc RV Park & Campground - (228) 466-0959
Shady Acres RV Community - (228) 463-9670
Benndale

Parker Lake RV Park - (601) 945-2770
Biloxi

Everbreeze RV Park - (228) 436-3061
Martin Lake Resort - (228) 875-9157
Brandon

Allen's Creek Resort - (601) 502-3495
Bylhalia

Pickard Park RV Park - (662) 851-7542
Carriere

Clearwater RV Park And Campground - (601) 749-8142
Chatham

Southern Star RV Park/Bait n Thangs - (662) 827-2666
Coldwater

Memphis South Campground and RV Park - (662) 622-0056
Columbus

Pirates Cove Campground & RV Park - (662) 328-6828
Gautier

Indian Point RV Resort - (866) 497-1011
Wonderland RV Park - (228) 497-2570
Grenada

Frog Hollow Campground/RV Park - (662) 226-9042
Hattiesburg

Okatoma River Resort and RV Park - (601) 268-6600
Shady Cove RV Park - (601) 268-1077
Holly Springs

Little Snow Creek RV Park - (901) 493-7640
Jackson

Swinging Bridge RV Resort - (800) 297-9127
Kiln

Bayou Talla RV Park - (228) 255-8001
Laurel

Sleepy Hollow RV Park - (601) 426-6444
Long Beach

Magic River Resort - (228) 452-4405
Ocean Springs

Camp Journey's End - (888) 288-8449
Pearlington

White's Bayou RV Park - (228) 533-7867
Poplarville

Haas-Cienda Ranch & RV Park - (601) 795-2747
Seminary

Okatoma Outdoor Post - (601) 722-4297
Toomsuba

Meridian East/Toomsuba KOA - (601) 632-1684
Tylertown

Cedar Lake RV Park - (601) 876-2911
Utica

Big Sand Campground - (601) 535-2462
Vicksburg

Isle of Capri RV Park - (800) WIN-ISLE
Magnolia RV Park Resort - (601) 631-0388
Woodville

Pauls' RV Park - (601) 888-7223