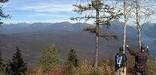 Montana has more than 50 state parks with natural landscapes and breathtaking views. You will have your choice of campgrounds from ghost towns to Native American locales so you will definitely have the time of your life in Montana campgrounds.
Aside from offering you unforgettable camping experiences, Montana campgrounds also give you a glimpse of the area's cultural history as well. You will learn how to appreciate the beauty of your destinations by understanding how it was formed millions of year ago and how the locals have contributed to its growth. With over 50 state parks and various other Montana campgrounds to choose form though, a camper might get confused as to where he should start his journey. Outlined are several steps that can get your started in your Montana camping experience:
You should narrow down your search in finding the perfect Montana campground by looking at a specific region you're interested in. The Montana Fish, Wildlife, and Park Department have divided the area into several regions; the most popular of which is the northern part and the northwestern part. The northern region borders on the Yellowstone National park while the northwestern area has some of the most amazing glaciers you will ever encounter.
It has some of the most unspoiled natural wonders of the world. If you are looking for a more cultural experience, head to Bannack. Bannack is a well-preserved gold mining ghost town with camping areas available to visitors. Meanwhile, if you are seeking a more "local" experience, go to Lost Creek where mountain goats and bighorn sheep abound. A Montana camping trip will not be complete without getting a glimpse of the area's history. Montana used to house prehistoric dinosaurs and buffalos so take in the rocks and the sceneries that these incredible creatures had once walked upon. Lewis and Clark spent more time in Montana than any other state in the United States. Follow their camping trail and you will see what they did.
Explore the rich cultural heritage of Montana. Visit the Indian Nations and know more about their way of life. The Indian Nations in Montana have generously opened their doors to campers who want to learn about their traditions and experience Native America. Your Montana camping adventure does not stop here. You should make it a point to visit little-known camping trails. Usually the trails that are off the beaten track contain hidden treasures not available in more touristy areas. Remember that camping is all about fun, adventure, and excitement. You should be unafraid to explore new domains because it is there that you will really appreciate the freedom from camping and understand why it is so popular in the first place.
West Yellowstone
Rustic Wagon RV Campground & Cabins
Email






One of West Yellowstone's finest full service RV camping, tenting and cabin lodging experience. - (406) 646-7387
Wagon Wheel RV Campground & Cabins
Email






Forest Setting, Full Service RV Camping, Tenting & Furnished Cabins. Six blocks to Yellowstone Park Entrance. - (406) 646-7872
---
Big Timber

Spring Creek Campground & Trout Ranch - (406) 932-4387
Bigfork

Outback Montana - (406) 837-6973
Billings

Trailer Village RVv Park - (406) 248-8685
Columbia Falls

Columbia Falls RV Park - (888) 401-7268
Glacier Park Motel and Campground - (406) 892-7686
Darby

Wilderness Motel and RV Park - (406) 821-3405
Dillon

Countryside RV - (406) 683-9860
Southside RV Park - (406) 683-2244
Ennis

Camper Corner RV - (406) 682-4514
Glendive

Green Valley Campground - (406) 377-4156
Hardin

Grandview RV Campground - (406) 665-2489
Hungry Horse

Mountain Meadow RV Park & Campground - (406) 387-9125
Kalispell

Rocky Mountain HI Campground - (406) 755-9573
White Birch Motel & RV Park - (888) 752-6321
Livingston

Osens RV Park and Campground - (406) 222-0591
Miles City

Big Sky Camp & RV Park - (406) 234-1511
Missoula

Jim and Mary's RV Park - (406) 549-4416
Missoula KOA - (406) 549-0881
Turah Store & RV Park LLC - (406) 258-9773
Polson

Rocking C Ranch - (406) 887-2537
Reed Point

Old West Rv Park And Campground - (406) 326-2394
Shelby

Lewis & Clark RV Park - (406) 434-2710
Sidney

"The Place" RV Park - (406) 482-7676
St. Regis

Campground St. Regis - (406) 649-2470
Nugget Campground - (406) 649-2122
Swan Lake

Swan Lake Trading Post - (406) 886-2303
Virgina City

Virginia City Campground & RV Park - (888) 833-5493
West Glacier

Canyon RV Campground & Cabins - (406) 387-9393
Sansuzed RV Park And Trailer Park - (406) 387-5280
West Yellowstone

A Yellowstone Holiday RV Campground & Marina - (877) 646-4242
Hideaway RV Park - (406) 646-9049
Madison Arm Resort - (406) 646-9328
Yellowstone Grizzly RV Park - (406) 646-4466
White Sulphur Springs

Conestoga Campground - (406) 547-3890
Whitefish

Whitefish KOA - (406) 862-4242