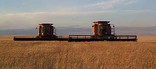 If you are camp enthusiast then you must visit the Nebraska Campgrounds and meet the volunteers that run them. They share their camping experiences to the people who adore the outdoors. These volunteers are the ones who welcome visitors, explain the park's facilities, and serves as the liaison of the Commission's park personnel. Below in sampling:
Chardon State Park is the first state park in Nebraska. It was established in 1921. This is a historic and well known 1,000 acre park. The place is a great area for large groups and family alike. In fact, the well-known Pine Ridge trail also begins here. You may be able to find the best campsites available to suit your particular needs. You might find a dump station and other cabins for rent as well. And the best thing? The park is accessible all year.
If you are searching for an extraordinary adventure then you may try going to Platte River State Park. It features tipi and cabin-style camping. The conventional RVs and tents are not permitted within the campgrounds but 52 camping cabins are available during summer, spring and fall. On the other hand, there are 19 cabins available for winter season. The more adventurous of campers may opt to stay within the tipis. There are hiking trails, swimming areas, and tennis courts within the camp.
The Two Rivers Recreation Area is where you can go canoeing. This place is very famous and is a very popular spot for people who take a trek on Platte River or Nebraska Canoe Trail. The campsites are primarily along the edge of the rivers. For people who love camping, they can choose from 330 campsites on the hub of the park. 90 of campsites have electrical lines. The exceptional characteristic of this park are the cabooses that also serves as the mock cabins.
The Parks and Game Commission in Nebraska renovated 10 cabooses from Union Pacific Railroad to serve the overnight visitors. Each of the cabooses contains a complete kitchen, plumbing, air conditioning, and can accommodate up to six individuals. This park is huge and you can do a lot of activities in it. If you are searching for a more serene area then this park is not a good choice.
Nebraska National Forest is 20,000 acres of woodlands. This is among the biggest parks in Nebraska and an excellent area to be one with nature. Some camping facilities are available for people who prefer an outback experience, as well as for people who require little amenities. Biking and hiking trails are great additions to this huge, almost virgin location.
Ponca State Park is where you can find the Missouri River running within its heart. The entire 1,300 acres of the area is attractive scenery. 17 miles of tracks are accessible for skiers, hikers, and mountain bikers. Hardwood forest regions that surround most of the land are truly incredible sites.
Beatrice

Diamond T RV Park - (402) 228-0103
Bloomfield

City of Bloomfield - (402) 373-2272
Bridgeport

Golden Acres Motel & RV Park - (308) 262-0410
Brule

Eagle Canyon Hideaway - (308) 287-2673
Elwood

Thompson's Resort At Johnson Lake - (888) 704-7778
Greenwood

PineGrove RV Park & Campground - (402) 944-3550
Maxwell

Fort McPherson Campground - (308) 582-4320
Nebraska City

Victorian Acres RV Park - (401) 873-6866
North Platte

Holiday Trav-L-Park - (308) 534-2265
South Sioux City

Scenic Park Campground - (402) 494-7531
Valentine

Fritz's Island Campground - (877) 700-3791
Wacky West Travel Park - (402) 376-1771
Wynot

Sportman RV Park - (402) 357-9997