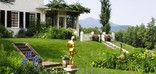 New Hampshire Campgrounds—Great Camping for All Seasons
No matter what the season, chances are quite good that various New Hampshire campgrounds have something to offer. Some are open year round and other open only seasonally. You will need to check with specific campgrounds to discover which dates they can accommodate your camping needs.
Spring
There is much more to do than just watch the wildflowers bloom though you certainly aren't required to do anything more than exactly that. Spring camping in New Hampshire allows you the opportunity to watch all of nature wake from winter slumber and start reaching for the sun. If this is your favorite season of the year there is no better way to enjoy it than camping.
Summer
During summer months, New Hampshire's campgrounds are wonderlands of new worlds to explore and exciting adventures to discover. Whether your first love is the water or you prefer your adventures on land there is plenty to keep you and your family occupied during your summer camping excursions.
Summertime camping in New Hampshire is also ripe with festivals and local theater to add a bit of a cultural air to your camping experience. You may also be interested in sampling some of the local cuisine at any of the many excellent camping lodges and restaurants throughout the state.
Fall
Witness the last hurrah before Mother Nature takes a bit of a nap. The leaves are nothing short of glorious as they change to various shades of red and gold. This is another time of year that really is picture perfect whether you are driving, boating, or hiking through various winding and wooded hiking trails in New Hampshire.
Winter
While opportunities for camping in New Hampshire campgrounds are somewhat rarer during winter months there are campgrounds that accommodate the winter travelers. Winter provides unique opportunities for many travelers such as ice fishing, ice skating, ice sailing, and downhill and cross country skiing.
No matter which season you call your own it is likely that there are several New Hampshire campgrounds that you can call home while camping in your element. Of course there is no rule that says you can't enjoy all four seasons.
Bartlett
Crawford Notch Campground
Email




Private and secluded camping in the middle of the White Mountains National Forest along the Saco River. Tent sites, cabins, and RV sites available. - (603) 374-2779
---
Ashland

Yogi Bear's Jellystone Park - (603) 968-9000
Auburn

Calef Lake Camping Area, LLC - (603) 483-8282
Barrington

Barrington Shores Campground - (603) 664-9333
Belmont

Granite State Campground - (603) 524-9460
Bethlehem

Apple Hill Campground - (800) 284-2238
Bridgewater

Newfound RV Park - (603) 744-3344
Briston

Davidson's Countryside Campground - (603) 744-2403
Brookline

Field & Stream Travel Trailer Park - (603) 673-4677
Canaan

Crescent Campsites - (800) 494-5118
Center Ossipee

Deer Cap Campground - (603) 539-6030
Terrace Pines - (603) 539-6210
Chichester

Hillcrest Family Campground - (603) 798-5124
Chocura

Chocorua Camping Village - (888) 237-8642
Clarksville

Rudy's Cabins and Campground - (603) 237-4471
Contoocook

Sandy Beach RV Resort - (603) 746-3591
Colebrook

Maplewoods Country Inn & Scenic Campground - (603) 237-4237
Conway

Cove Camping Area - (603) 447-6734
Eastern Slope Camping Area & Cabins - (603) 447-5092
Meredith Woods Four Season Camping Area - (800) 848-0328
Deering

Oxbow Campground - (603) 464-5952
East Wakefield

Beachwood Shores Campground - (800) 371-4282
Lake Ivanhoe Inn & Camping Resort - (603) 522-8824
Epsom

Blake's Brook Campground - (603) 736-4793
Epsom Valley Campground - (603) 736-9758
Hillcrest Family Campground - (603) 798-5124
The Circle 9 Ranch Campground & Country Western Entertainment Center - (603) 736-9656
Exeter

Exeter Elms Family Campground - (603) 778-7631
Franklin

Thousand Acres Family Campground - (603) 934-4440
Freedom

Danforth Bay Camping Resort - (603) 539-2069
Hancock

Seven Maples Campground - (603) 525-3321
Henniker

Keyser Pond Campground - (800) 272-5221
Mile Away Campground - (603) 428-7616
Hillsboro

Oxbow Campground - (603) 464-5952
Hinsdale

Hinsdale Campground - (603) 336-8906
Jefferson

Israel River Campground - (603) 586-7977
The Lantern Resort Motel & Campground - (603) 586-7151
Kingston

Country Shore Camping Area - (603) 642-5072
Laconia

Gunstock Area Campground - (603) 293-4341
Lancaster

Mountain Lake Campground - (603) 788-4509
Lincoln

Country Bumpkins Campground - (603) 745-8837
Littleton

Crazy Horse Campground - (603) 444-2204
Meredith

Clearwater Campground - (800) 595-7761
Harbor Hill Camping Area - (603) 279-6910
Milan

Nay Pond Campground - (603) 449-2122
Milton

Mi-Te-Jo Campground - (603) 652-9022
Moultonborough

Pine Woods Campground - (603) 253-6251
New Boston

Friendly Beaver Campground - (603) 487-5570
New Hampton

Twin Tamarack - (603) 279-4387
Newport

Crow's Nest Campground - (603) 863-6170
Northstar Campground - (603) 863-4001
North Conway

The Beach Camping Area - (603) 447-2723
North Hampton

Sehl-Al Campground - (603) 964-5730
North Stratford

BigRock Campground & Store - (603) 922-3329
North Woodstock

Lost River Valley Campground - (800) 370-5678
Orford

Jacobs Brook Campground - (603) 353-9210
Ossipee

Adventurer Campground - (603) 539-4104
Rochester

Grand View Camping Area - (603) 332-1263
RiveBrook RV Resort - (888) 786-2333
Rumney

Baker River Campground - (603) 786-9707
Shelburne

White Birches Camping Park - (603) 466-2022
Strafford

Crown Point Campground - (603) 332-0405
Swanzey

Ashuelot River Campground, L.L.C. - (888) 355-CAMP
Tamworth

Foothills Campground - (603) 323-8322
Tamworth Camping Area - (603) 323-8031
Thornton

Goose Hollow Camp & RV Park - (603) 726-2000
Twin Mountain

Beech Hill Campground & Cabins - (603) 846-5521
Living Water Campground - (603) 846-5513
Tarry Ho Campground and Cottages - (603) 846-5577
Twin Mountain KOA - (800) KOA-9117
Warren

Scenic View Campground - (603) 764-9380
Washington

Idle Times Campground - (603) 495-0150
Recreational Camping - (603) 495-0150
Weare

Autumn Hills Campground - (603) 529-2425
Cold Springs Camp Resort - (603) 529-2528
Weirs Beach

Pine Hollow Camping World - (603) 366-2222
Wentworth

Pine Haven Campground - (603) 786-9942
West Ossipee

Whit's End Campground - (603) 539-6060