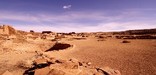 Many travelers flock to New Mexico each year to experience everything this state has to offer. From the beautiful red rock cliffs to the many preserved historical sites, New Mexico is a land lost in its past, with surprises at every turn. There are many popular historical attractions in this state, and it is near these unique sites that you can find some of the most scenic New Mexico Campgrounds.
Grants West Campground
This popular campground nestled in the Zuni Mountains is next door to El Malpais National Monument. The El Malpais National Monument contains lava flows, lava tubes, caves, and unique rock formations caused by the volcanic activity of the area.
The campground offers basic amenities at a reasonable cost, and provides activities for its campers such as hiking, spelunking, and wildlife viewing. There are accommodations for tents as well as RVs, and pets are welcome too.
Ruins Road RV Park
Located near a lazy winding river this beautiful 43-site campground is close to the Aztec Ruins National Monument. Explore the local Indian ruins and then relax under the luscious trees of this well maintained campground.
The campground provides areas for hiking, and access to a host of other local attractions. Directions to the surrounding Aztec rock arches are available upon request, and the park is a WiFi hot spot. The rates are incredibly reasonable at $10 per night for a tent, and $20 per night for a full RV hookup.
Lower Scorpion Campground
Although the Lower Scorpion Campground is a tent-only campground with only 17 sites, there is access for the RVs to be driven in and left before entering the campsites. This beautiful campground sits in a canyon sprinkled with juniper trees next to the flowing Gila River.
The Gila Cliff Dwellings National Monument makes this one of the must see New Mexico Campgrounds. The beautiful cave dwellings formed by the Mogollon people over 700 years ago are still accessible today through guided tours. The campground offers easy access to these unique dwellings, as well as hiking trails around the area.
Las Vegas, New Mexico KOA Campground
There are a variety of historical places surrounding this beautiful KOA campground, including the old city of Las Vegas, New Mexico. This campground has all of the modern amenities such as showers, electricity, sewer, pool access, and wireless Internet.
The prices range between $30-$40 for RV sites depending on when you stay. Fort Union National Monument is nearby, where ruins from the 1851 fort and deep ruts from the Santa Fe Trail can still be seen. There are plenty of activities and historic sites to keep you busy while you stay at this beautiful campground.
Enchanted Trails Camping Resort
This modern campground has all of the latest amenities including free Internet, billiards tables, laundry facilities, a dog park, heated pool and more. The resort is close to many attractions including the Petroglyph National Monument, where you can explore the volcanoes, archeological dig sites, and thousands of carved images preserved from hundreds of years ago.
Rates are reasonable varying from $26-$30 per night based on what type of site you would like to reserve. A host of activities are available from hiking to swimming, and great views can be had from nearly every campsite.
Although there are a wide variety of choices available when it comes to choosing New Mexico campgrounds, picking a campground near the popular attraction that you wish to visit is a good idea. Not only do you get to take advantage of the close proximity to the attraction, but you also get to soak up the local flavor while relaxing in beautiful surroundings.
Rodeo
Rustys RV Ranch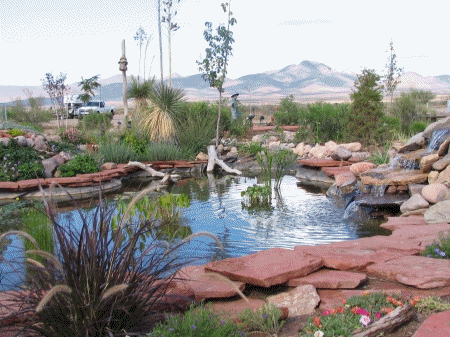 Email








Rodeo, NM /Portal, AZ - Equestrain Center, Birding, Astronomy, Vinyard, Very Pet friendly, Between two Mountain ranges, Chiricahua Mtn & Peloncillo Mtn. Chiricahua Mtn Trail Riders, Bob Beebe Trail Boss Head Wrangler, Trails into Chiricahua Mtn's & Coronado Nat Forest. Ride out or trailer in. Accommodations for your horse or rent one of our's. By the Day, Week or Month. Riding lessons for biginners & advanced riders. - (575) 557-2526
Rociada
Pendaries RV Park
Email











Set in the beautiful pines and mountains of Northern New Mexico. Across from well known golf course. Quiet and serene park. - (800) 820-8304
---
Albuquerque

El Rancho RV & Mobile Home Park (505) 266-1455
Enchanted Trails - (800) 326-6317
KOA Albuquerque Central - (800) KOA-7781
Angel Fire

Monte Verde R V Park and Campground - (575) 377-3404
Arrey

Arrey RV Park - (866) 267-1049
Artesia

Artesia RV Park - (505) 746-6184
Aztec

Sunrise RV Park - (505) 334-1103
Blanco

El Rio RV Inc - (505) 632-7783
Buckhorn

Buckhorn RV Park - (505) 535-2488
Caballo

Caballo Lake RV Park - (505) 743-0502
Capulin

Capulin Rv Park - (505) 278-2921
Carlsbad

Carlsbad KOA - (505) 457-2000
Carlsbad RV Park & Campground - (505) 885-6333
Cloudcroft

Scenic Canyon RV Park - (505) 687-2306
Sugar Pines Rv Park - (505) 682-3375
Clovis

K C Campground - (866) 406-2267
Deming

A Deming Roadrunner RV Park - (800) 226-9937
Bar S Ranch RV Park - (505) 546-0445
Low-HI RV Ranch - (505) 546-6542
Mountainview RV Park - (505) 546-7394
Starlight Village Resort & RV Park - (505) 546-9550
Elephant Butte

Cedar Cove RV Park - (505) 744-4472
Enchanted View RV Park - (505) 744-5876
Lakeside RV Park - (505) 744-5996
Espanola

Cottonwood RV Park - (505) 747-4777
Farmington

The Downs RV Park - (505) 325-7094
Gallup

USA RV Park - (505) 863-5021
Grants

Lavaland RV Park - (505) 287-8665
Jemez Springs

Trail's End RV Park - (505) 829-4072
Las Cruces

Sunny Acres RV Park - (505) 524-1716
The Coachlight Inn and RV Park - (505) 526-3301
Magdalena

Western Motel & RV Park - (505) 854-2417
Red River

Red River RV Park - (505) 754-6187
Roswell

Country Club RV/Mobile Home Park - (505) 623-6660
Town & Country RV Park - (505) 624-1833
Trailer Village RV Campground - (505) 623-6040
Ruidoso

Alto Hombre Gordito Hideout - (877) 466-2734
San Patricio

Deer Crossing RV Park - (505) 653-4838
Santa Fe

Los Campos De Santa Fe RV Resort - (800) 852-8160
Rancheros de Santa Fe Campground - (800) 426-9259
Santa Fe KOA - (800) KOA-1514
Santa Fe Skies RV Park - (505) 473-5946
Santa Rosa

La Loma RV Park - (505) 472-4379
Santa Rosa Campground - (505) 472-3126
Silver City

Faywood Hot Springs Resort - (505) 536-9663
Gila Hot Springs Ranch - 505) 536-9551
Silver City RV Park - (505) 538-2239
Taos/El Prado

Monte Bellow RV Park - (505) 751-0774
Tierra Amarilla

El Vado Lake Resort - (505) 588-7225
Tucumcari

Cactus RV Park - (505) 461-2501
Empty Saddle RV Park - (505) 461-8623
Vadito

Sipapu Ski & Summer Resort - (505) 587-2240
Vaughn

El Rancho Camp - (505) 584-2675
White's City

AAA White's City RV Park - (505) 785-2291
Williamsburg

Shady Corner RV Park - (505) 894-3685