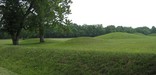 Ohio Campgrounds: Fun for the Family
Camping in Ohio is a great way to take a relaxing vacation, either with the whole family or as a couple. In Ohio, there are many campgrounds that offer a variety of activities that will keep every member of your family not only busy, but happy, as well.
Rippling Stream Campground
3640 Reynoldsburg-Baltimore Road
Baltimore, OH 43105
1-740-862-6065

This Ohio campground is perfect for those looking for somewhere to camp and enjoy lots of outdoor activities. The camping facilities include RV sites and tent sites, as well as several family-friendly amenities. These include a swimming pool, game room and a camp store for all your camping needs. Rippling Stream Campground also offers hay rides, horseshoes, and both bingo and movie nights. Those staying at the camp can take advantage of either organized activities or spend time on the playground or strolling along trails beside beautiful streams
Mohican Wilderness Campground
22462 Wally Road
Glenmont, OH 44628
1-740-599-6741

The Mohican Wilderness campground is a family's wonderland, offering 240 camping sites and many outdoor activities that everyone can enjoy. RV and tent sites are available for camping, along with a camp store and laundry facilities for their guests' convenience. Once camp is set up, the real fun begins. Choose from canoeing, swimming, tubing or lounging on the beach. Take a hayride or go miniature golfing. There's even basketball, boating and so much more. The Mohican Wilderness is open to all types of groups, from vacationing families to youth groups to church groups; simply call for details.
Hickory Grove Lake Campground
805 Hoch Road
Marion, Oh 43302
1-740-382-8584

With 200 campsites for both RVs and tents, Hickory Grove Lake Campground is a great place for outdoor fun. All campsites offer water, sewer and electric hook-ups for ease, and the site also has modern, clean restrooms. Outdoor activities include miniature golfing, horseshoes, shuffleboard, local bands and dancing. Water activities not only include rowboats and paddleboat rentals, but visitors love the 9-acre lake that is fully stocked for great fishing. The Hickory Grove Lake Campground is the perfect place for family get-togethers, reunions or just some good old-fashioned camping.
Canton
Bear Creek Resort Ranch KOA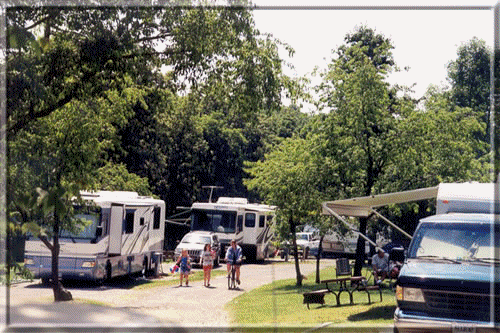 Email








Closest KOA to National Pro Football Hall of Fame & Amish Community. Camping, cabins, horseback riding, swimming, fishing, mini-golf, winter tobogganing, hayrides, ATV/Dirt bike trails (nearby) www.bearcreek.us. Located 7 miles South of Canton, OH. - (330) 484-3901
Loudonville
Mohican Reservation Campgrounds & Canoeing
Email















Ohio's most scenic rustc riverfront sites! RVs Tent Camping & Canoeing. Cabins, Tent & Tipi Rentals. Catering-Live Entertainment. Special Group Rates and Packages. A Top Rated Park! - 800-766-CAMP(2267)

Thurman

Rocky Creek Campground and Cabin Rental
Email
Whether you are looking to camp in a tent, RV or prefer a cabin; Rocky reek Campground can accommodate your needs. We offer the luxuries of home, with city water. sewage, electric and satelite TV (740)286-5789
---
Archbold

Sauder Village Campground - (800) 590-9755
Ashland

Hickory Lakes Campground - (419) 869-7587
Athens

Indian Mound Campground - (740) 664-8700
Baltimore

Rippling Stream Campground - (740) 862-6065
Bellevue

Lazy J RV Resort - (419) 483-3177
Belpre

Blennerhassett RV Park - (304) 684-2850
Bluffton

Twin Lakes Park - (419) 477-5255
Bowling Green

Fire Lake Camper Park - (888) 879-2267
Bristolville

Paradise Lakes Family Campground - (330) 889-3031
Butler

Blue Lagoon Campground & Canoe Livery - (419) 883-3888
Butler/Mohican KOA - (419) 883-3314
Canal Fulton

Clay's Park Resort - (888) 518-7337
Carrollton

A1 Twinvalley Campgrounds - (330) 739-2811
ABC Country Camping and Cabins - (330) 735-3220
Campers Paradise Campground - (330) 735-3220
Cleveland

American Wilderness Campground - (440) 926-3700
Columbus

Cross Creek Camping Resort - (740) 549-2267
Conneaut

Evergreen Lake Park - (440) 599-8802
Coolville

Carthage Gap Campground - (740) 667-3072
Deerfield

Philabaun's Hidden Cove Resort - (330) 584-3695
East Rochester

Paradise Lake Park - (330) 525-7726
East Sparta

Bear Creek Resort Ranch KOA - (330) 484-3901
Elyria

Lake Avenue UCC - (440) 323-9834
Geneva

Kenisee's Grand River Camp & Canoe - (440) 466-2320
Geneva on the Lake

Indian Creek Resort - (440) 466-8191
Granville/Newark

Lazy River At Granville - (740) 366-4385
Hammondsville

Forbidden Zone ATV Campground - (740) 219-9448
Homerville

Wild Wood Lakes Campground - (330) 625-2817
Huron

Huron River Valley Resort & Marina - (419) 433-4118
Jackson

Lazy Dog Camp Resort - (800) 282-2167
Jefferson

Buccaneer Campsites Inc. - (440) 576-2881
Lakeville

Long Lake Park & Campground - (419) 827-2278
Laurelville

Palmerosa Horse Camp - (740) 385-3799
Lisbon

Lock 30 Woodlands RV Campground Resort - (330) 424-9197
Logan

Scenic View Family Campgroundt - (740) 385-4295
Loudonville

Loudonville Canoe Livery Greer Camping - (888) CANOELO
Mohican Adventures - (888) 909-7400
Rainbow Springs Family Campground - (419) 994-5095
Smith's Pleasant Valley Campground & Cabins - (419) 994-4024
Mantua

Jellystone Park - (330) 562-9100
Marengo

Cardinal Center Campground - (419) 253-0800
Millersburg

Scenic Hills RV Park - (330) 893-3607
Mogadore

Countryside Campgound - (330) 628-1212
Montpelier

Shady Shores Campground - (419) 459-4502
Nelsonville

Happy Hills Family Campground - (740) 385-6720
New London

Indian Creek Campground - (419) 929-2504
New London Reservoir Park and Campground - (419) 929-8609
Nova

Country Stage Campground - (419) 652-2267
Parkman

River Pines Recreational Village Inc - (440) 537-5593
Paulding

Woodbridge Campground - (419) 399-2267
Pioneer

Funny Farm Campground - (419) 737-2467
Port Clinton

Camp-Catawba Campground and Cottages - (800) 954-0306
Goldeneye Family Campground - (419) 734-6646
Shade Acres Campground and Cottages - (800) 954-0306
Ravenna

Country Acres Campground - (330) 358-2774
Sandusky

Bayshore Estates Campground - (800) 962-3786
Camp-Sandusky - (800) 875-1044
Lazy J Family Campground - (800) 305-9644
Traveland Family Campground - (800) 431-7448
Seville

Maple Lakes Campground - (330) 336-2251
Shelby

Shelby/Mansfield KOA - (419) 347-1392
Shreve

Whispering Hills Recreation, Inc. - (330) 567-2137
Sidney

Camp Qtokee - (937) 492-7324
Spencer

Shawnee Lake Park - (330) 648-2577
Sugarcreek

Downtown Sugarcreek Campgrounds - (330) 852-2456
Thompson

Heritage Hills Campgrounds - (440) 298-1311
Toronto

Austin Lake Park and Campground - (740) 544-5253
Vanlue

Heritage Springs Campground - (419) 387-7738
Waynesville

Spring Valley Frontier Campground - (937) 488-1127
West Salem

Town & Country Camp Resort - (419) 853-4550
Woodsfield

Shadow Lake Campground & Resort - (740) 472-5468
Zanesville

Wolfies Kamping RV Park - (740) 454-0925