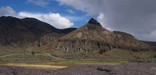 Witness Spectacular Scenery in Oregon Campgrounds
The United States of America is a rare country that offers some of the most majestic scenery to be found in one country. Oregon's campgrounds provide visitors with only a small glimpse of the total package but that small taste is breathtaking by itself. The hope is that the scenery you witness here will only leave you hungry for more of the beauty and splendor this great country has to offer.
Follow in the footsteps of the pioneers.
Whether you have a pioneering experience or not, it can be a lot of fun to follow in the footsteps of those brave souls who traveled before us. To even imagine the wilderness as they viewed it is beyond the capabilities of most of us but places like Emigrant Springs State Heritage Area provide a glimpse and allow you the opportunity to experience a small taste of what the pioneers experienced. This is a lesson that is fun to share with your children and a learning experience that will stay with them for years to come.
Become a beach bum.
Who says a camping trip is no day at the beach? Enjoy Oregon's campgrounds at their best by camping at South Beach State Park. Here you can enjoy swimming, camping, kayaking, sunbathing, sand castle building with your favorite budding architect, boating, fishing, and/or crabbing. This type of camping trip is like having your cake and eating it too. It's difficult to go wrong with so much to offer.
Enjoy the quiet life.
If your idea of a grand vacation is camping out with a fishing pole and bubbling brook without crowds of people and competition for the good fish then Oregon has a few great campgrounds that are just right for you too. LaPine State Park is a quiet place to enjoy your vacation and not nearly as crowded as some of the trendier camping hot spots. You won't find a lot of contrived attractions here. Instead you will find plenty of Mother Nature's best.
If you and your family are interested in exploring the true splendor of Mother Nature and the gifts she has granted the U.S., it is a great idea to check out Oregon's campgrounds when making your list of must see places for your camping excursions.
Ashland

Glenyan Campgroud of Ashland - (541) 488-1785
The Point RV Park @ Emigrant Lake County Park - (541) 774-8183
Baker City

Oregon Trails West RV Park - (541) 523-3236
Baycity

Tillamook Baycity RVPark - (504) 377-2124
Bend

Bend Kampground - (541) 382-7738
Blue River

The Patio RV Park - (541) 822-3596
Brookings

Driftwood RV Park - (541) 469-9089
Riverside RV Park - (541) 469-4799
Sea Bird RV Park - (541) 469-3512
Brookings Harbor

At Rivers Edge RV Resort - (541) 469-3356
Portside RV Park - (541) 469-6616
Charleston

Oceanside RV Park - (800) 570-2596
Chiloquin

Agency Lake Resort - (541) 783-2489
Crescent

Big Pines RV Park - (800) 351-2785
Crescent RV Park - (541) 433-2448
Depoe Bay

Fogarty Creek RV - (888) 675-7034
Detroit

Detroit Lake RV Park - (503) 364-7337
Eagle Point

Medford Oaks RV Park - (541) 826-5103
Eugene

Deerwood RV Park - (877) 988-1139
Premier RV Resort - (866) 632-9133
Florence

Darlings Resort - (541) 997-2841
Fish Mill Lodges & RV Park - (541) 997-2511
Heceta Beach RV Park & Mini Mart - (541) 997-7664
Lake's Edge RV Park and Marina - (541) 997-6056
Lakeshore RV Park - (541) 997-2741
Port of Siuslaw Campground & Marina - (541) 997-3426
Siltcoos Lake Resort and RV Park - (541) 997-3741
Woahink Lake RV Resort - (800) 659-6454
Glendale

Meadow Wood RV Park - (541) 832-3114
Gold Beach

Four Seasons RV Park - (800) 248-4503
Turtle Rock RV Resort - (800) 353-9754
Grants Pass

Lakeshore RV Park - (541) 997-2741
Moon Mountain RV Resort - (541) 479-1145
Woahink Lake RV Resort - (800) 659-6454
Hammond

Astoria/Warrenton/Seaside KOA - (503) 861-2606
Hermiston

Pioneer RV Park - (888) 408-6100
Hood River

Sunset RV Park - (541) 386-6098
Huntington

Oasis Rv Park and Campground - (541) 262-3504
Joseph

Mountain View Motel & RV Park - (866) 262-9891
Lakeside

Osprey Point RV Resort - (541) 759-2801
Lakeview

Junipers Reservoir RV Resort - (541) 947-2050
Lebanon

Premier RV Resorts at Mallard Creek Golf Course - (866) 632-9133
Lincoln City

Coyote Rock RV Resort & Marina - (541) 996-6824
Sunset Landing & RV Park - (541) 994-8880
Myrtle Creek

Tri City RV Park - (541) 860-5000
Netarts

Big Spruce RV Park - (503) 842-7443
Newport

Bridgeview RV Park - (541) 867-3742
North Bend

Oregon Dunes KOA - (541) 756-4851
The Firs RV Park - (541) 756-6274
Oakland

The Trees of Oregon R.V. Park - (541) 849-2181
Pendleton

Wildhorse RV Park - (800) 654-WILD, ext. 246
Port Orford

Evergreen RV Park - (541) 332-5942
Port Orford RV Village - (541) 332-1041
Prineville

Crook County RV Park - (800) 609-2599
Ochoco Lake Campground - (541) 447-1209
Sun Rocks RV Resort - (541) 447-6540
Reedsport

Highland Mobile Park - (541) 997-8130
Loon Lake Lodge & RV Resort - (541) 599-2244
Salem

Premier RV Resort - (877) 364-9990
Salem Campground & RVs - (800) 826-9605
Seal Rock

Seal Rocks RV Cove - (541) 563-3955
Silverton

Silver Spur RV Park - (866) 854-7785
Sumpter

Sumpter Pines RV Park - (541) 894-2328
Tillamook

Big Spruce RV Park - (503) 842-7443
Camper Cove RV Park & Campground - (503) 398-5334
Tualatin

Roamers Rest RV Park - (877) 478-7275
Waldport

Alsea River RV Park & Marina - (877) 770-6137
Chinook RV Park - (541) 563-3485
King Silver RV Park & Marina - (541) 563-3502
Wallowa

Riverside RV Park - (541) 886-7002
Waldport

Alsea River RV Park - (541) 563-3401
Blackberry Campground - (541) 547-3679
Canal Creek Campground - (541) 547-3679
River Edge Group Campground - (541) 547-3679
Tillicum Beach Campground - (541) 547-3679
Wilsonville

Pheasant Ridge RV Park, Inc. - (503) 682-7829
Winchester Bay

Salmon Harbor RV Park - (541) 271-2791
The Marina RV Resort - (541) 271-3407
Yachats

Cape Perpetua Campground - (541) 547-3679
Rock Creek Campground - (541) 547-3679