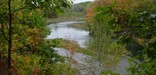 Pennsylvania is a beautiful state that has much to offer its residents and visitors. You have many options when planning a camping trip to this region. Pennsylvania campgrounds are diverse and each one offers a unique experience. You can feel the splendor of nature in various settings.
Hickory Run Camp Ground
State parks are ideal for camping and those searching for Pennsylvania campgrounds have many choices. One of the most outstanding examples is Hickory Run. This park boasts 15,500 acres of lush land in the southern part of the Pocono Mountains.
Hickory Run is of particular interest if you love the science of nature. The landscape is characteristic of those shaped by glaciers. You can find telltale signs of ancient glacier activity in the rocky soil in this region. Pulverized granite and a tapestry of stony earth offers visual interest as you explore the area.
Pennsylvania campgrounds in Hickory Run provide quick access to other sights including the impressive Boulder Field. The field is a result of a cycle of freezing and thawing erosion process. You can explore the large boulders scattered in the field.
This region is appealing because of its rich landscape and its close proximity to the Pocono Mountains. This region is popular because there are many events and activities to enjoy including professional racecar driving and recreation.
Beaver Meadows
If you are looking for Pennsylvania campgrounds that are nestled deep in the wilderness, Beaver Meadows is the perfect choice. This camping site provides ample space for visitors. The dense red pine and hardwood forest separates you from your nearest camping neighbor. You can expect a minimum of 75 feet between sites.
The entrances to camping sites in Beaver Meadows are staggered along the campground road. Each camp is private and can accommodate eight campers comfortably. There is generous space and many wonderful sights to see in this natural setting.
This destination is ideal if you are a truly love nature. Beaver Meadows is located in Allegheny National Forest. This Pennsylvania camping site offers raw wilderness at its best.
Bucktail Camping Resort
Not all Pennsylvania campgrounds are so remote. Located in Mansfield, Bucktail Camping Resort is a great alternative to roughing it in the wilderness. This family-friendly center offers a range of fun activities that are suitable for the entire family.
Features include train rides on the Tioga Central Railroad. Themes like the Ice Cream Express and the Fall Foliage tours inspire many of the train tours. Other attractions in this family campsite are horseback rides, a theme park and the Paddlewheel Riverboat Ride.
Camping is fun and simple when you opt to rent cabins ate Bucktail Camping Resort. Some cottages offer room for a single family while others have enough space to accommodate eight people. Bucktail is a great convenience for people camping with children.
Many other Pennsylvania campgrounds are scattered throughout the state. Some locations are remote, offering a special closeness with nature. Others are in quick access to exciting events and attractions and some offer family-friendly activities and convenient accommodations.
Delaware Water Gap/ Pocono Mountain KOA Kampground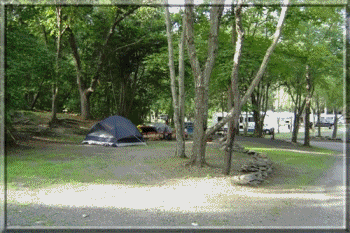 Email













Year round camping in the heart of the Pocono Mountains. One mile from Shawnee Ski Mountain. 20 miles to Mount Airy Casino. - (570) 223-8000
Mountain Vista Campground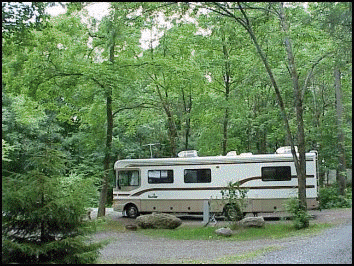 Email







Large wooded sites, located in the scenic Poconos. - (570) 223-0111
Elizabethtown

Hershey Conewago Campground
Email










Located just 6 miles from Hershey! Park a rig, pitch a tent, "pop up" in one of our 160 campsites, or stay in one of our 7 rustic log cabins! - (717) 367-1179


---
Ashfield

Bake Oven Campground - (717) 386-2911
Auburn

Christmas Pines Campground - (570) 366-8866
Austin

Austin Campground - (814) 647-8777
Bangor

Hickory Lake Campground - (570) 897-5811
Bedford

Friendship Village Campground & RV Park - (800) 992-3528, Ext. 5
Blakeslee

WT Family Campground - (570) 646-9255
Bowmansville

Lake-In-Wood Camping Resort - (717) 445-5525
Oak Creek Campground - (800) 446-8365
Sun Valley Campground - (800) 700-3370
Bradford

Kinzua East KOA - (814) 368-3662
Burnt Cabins

Ye Olde Mill Campground - (717) 987-3244
Bushkill

Ken's Woods Campground - (570) 588-6381
Carlisle

Western Village RV Park Inc. - (717) 243-1179
Coatesville

Beechwood Campground - (610) 384-457
Hidden Acres Camping Grounds - ( 610 ) 857-3990
Connellsville

River's Edge Campground - (724) 628-4880
Coudersport

Potter County Family Campground - (814) 274-5010
Covington

Tanglewood Camping - (570) 549-8299
Denver

Cocalico Creek Campground - (717) 336-2014
Dilliner

Two Rivers Marina & Campground - (724) 725-5206
Dover

Conewago Isle Campground - (717) 292-1461
East Stroudsburg

Delaware Water Gap/Pocono Mountain KOA - (800) 562-0375
Foxwood Family Campgrounds - (800) 845-4938
Elizabethtown

Elizabethtown/Hershey KOA - (717) 367-7718
Elysburg

Knoebels Groves Campground - (800) ITS-4FUN
Emlenton

Gaslight Campground - (724) 867-6981
Erie

Hills Family Campground - (814) 833-3272
Lampe Marina Campground - (814) 455-7557
Farmington

Tall Oaks Campground - (724) 329-4777
Gaines

Kearse Campground - (814) 435-2550
Kenshire Kampsite - (814) 435-6764
Gardners

Mountain Creek Campground - (717) 486-7681
Gettysburg

Gettysburg KOA Kampground - (717) 642-5713
Granite Hill Campground - (800) 642-TENT
Round Top Campground - (717) 334-9565
Gordonville

Country Acres Family Campground - (717) 687-8014
Green Lane

Homestead Farm Family Campground - (732) 321-9398
Greenville

Farma Family Campground - (724) 253-4535
Harrisville

Kozy Rest Kampground - (724) 735-2417
Hershey

Hershey Highmeadow Campground - (717) 534-8999
Hesston

Woodland Camping Resort - (814) 658-3017
Holtwood

Tucquan Park Family Campground - (717) 284-2156
Honesdale

Ponderosa Pines Campground - (570) 253-2080
Intercourse

Beacon Camping - (717) 768-8775
Jim Thorpe

Jim Thorpe Camping Resort - (570) 325-2644
Kinzers

Loose Caboose Campground - (717) 442-8429
Roamers Retreat Campground - (800) 525-5605
Knox

Wolf's Camping Resort - (814) 797-1103
Kutztown

Old Dutch Mill Campground - (610) 683-3959
Pine Hill RV Park - (800) 217-6776
Lancaster

Old Mill Stream Camping Manor - (717) 299-2314
Lenhartsville

Robin Hill Camping Resort - (610) 756-6117
Lewis Run

Bettum's Idlewood Family Campground - (814) 362-1719
Lewisburg

Shoreside Campground - (570) 716-5288
Linesville

Mallards Landing Family Campground - (814) 282-5225
Liverpool

Ferryboat Campsite - (717) 444-3200
Loysville

Paradise Stream Family Campground - (717) 789-2117
Lucinda

Kalyumet Campground - (814) 744-9622
Manheim

Pinch Pond Family Campground - (717) 665-7640
Meadville

Brookdale Family Campground - (814) 789-3251
Mercersburg

Saunderosa Campground - (717) 328-2216
Mexico

Buttonwood Campground - (717) 436-8334
Milford

River Beach Campsites - (800) 356-2852
Montgomery

Riverside Campground - (570) 547-6289
Mt. Bethel

Driftstone on the Delaware - (888) 355-6859
Mt. Pocono

Mt. Pocono Campground - (570) 839-8950
New Castle

Rose Point Park Campground - (724) 924-2415
New Columbia

Willow Lake Campground - (570) 538-2790
New Holland

Country Haven Campground - (717) 354-7926
Newmanstown

Shady Oaks Campground - (717) 949-3177
Newport

Little Buffalo Family Camping - (717) 567-7370
North East

Creekside Campgrounds - (814) 725-5523
Family Affair Campground - (800) 729-8112
Nort Springfield

Virginia's Beach Campground - (814) 922-3261
Northumberland

Yogi On The River Vacation & RV Resort - (570) 473-8021
Palmerton

Don Laine Campground - (610) 381-3381
Pillow

Pillow Campground - (570) 758-3229
Pine Grove

Twin Grove/Pine Grove KOA - (800) 562-5471
Quakertown

QuakerWoods Campground - (215) 536-1984
Tohickon Family Campground - (866) 536-CAMP
Quarryville

Yogi Bear's Jellystone Park, Camp-Resort - (717) 786-3458
Reading

Blue Falls Grove Campground - (610) 926-4017
Rockwood

Scottyland - (814) 926-3200
Ronks

Flory's Cottages & Camping - (717) 687-6670
Roulette

Allegheny River Campground - (814) 544-8844
Ruffs Dale

Madison/Pittsburgh KOA - (800) 562-4034
Sharpsville

Appalachian Campsites - (800) 424-5746
Shartlesville

Mountain Springs Camping Resort, Inc. - (610) 488-6859
Sheffield

Whispering Winds Campground - (814) 968-4377
Shickshinny

Hidden Lake Campground - (570) 256-7383
Somerset

Pioneer Park Campground - (814) 445-6348
Sunbury

Fantasy Island Campground - (866) 882-1307
Tamaqua

Rosemount Camping Resort Inc. - (570) 688-2580
Tarentum

Mountain Top Bluegrass Campground - (724) 224-5904
Tobyhanna

Hemlock Campground & Cottage - (570) 894-4388
Towanda

Riverside Acres Campground - (570) 265-3235
Transfer

Shenango Valley RV Park - (724) 962-9800
Upper Black Eddy

Colonial Woods Camping Resort - (800) 887-CAMP
Washington

Washington KOA Kampground - (724) 225-7590
Waterville

Happy Acres Resort - (570) 753-8000
Waymart

Keen Lake Camping & Cottage Resort - (800) 443-0412
Wellsboro

Canyon Country Campground - (570) 724-3818
White Haven

Sandy Valley Camp Ground - (570) 636-0770
Winfield

Little Mexico Campground - (570) 374-9742