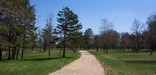 What would you like to do while you're camping in South Carolina? Visit plantations, wile away your days by the ocean, or take in historical sites? Whatever it is, there are South Carolina campgrounds that can get you up close and personal with whatever your preferences are. There are campgrounds near all the big cities in South Carolina such as Myrtle Beach, Rock Hill, Florence, Columbia, Charleston, and many others. South Carolina state parks also have a wide array of campgrounds for campers to choose from.
South Carolina's northwest region is perfect for campers who want a bit of culture, history, and water sports. Campers can explore the Blue Ridge Mountains and take advantage of the many festivals and historical sites that these mountains offer. Lake lovers can enjoy fishing and boating on area lakes such as Hartwell Lake and Russell Lake. Those looking for a bit more excitement in the water can go whitewater rafting on the Chattooga River, Engree River, and on Stevens Creek.
The northeast region of South Carolina is known for its outdoor adventures and the ever-popular Myrtle Beach. Myrtle Beach alone is enough to fill up a camper's vacation. In addition to its beaches and wide array of available water sports, the area also has golf courses, fun parks, water parks, and a very happening nightlife. Besides Myrtle Beach, this region of South Carolina is also home to the Congaree National Park where campers can hike trails, kayak, fish, and more.
South Carolina's southwest region is popular for campers who enjoy life a bit on the finer side. This area is known as "thoroughbred country" because of all of the stables in the area. Campers can take riding lessons and ride the trails. This region is also popular among campers who like wine and art. Montmorenci Vineyards is known for its tasty wines which you can sample—before heading off to the Walterboro-Colleton area where you can enjoy unique art at the South Carolina Artisan Center.
The southeast region of South Carolina is the destination choice of campers who want to explore history. South Carolina campgrounds in this area allow easy access to Charleston. Campers can visit plantations and visit sites that were part of the conflict during both the Revolutionary War and the Civil War. Military buffs will greatly enjoy visiting the aircraft carrier USS Yorktown, cutter Ingham, submarine Clamagore, and the destroyer Laffey, as well as aircraft at Patriots Point.
There are numerous campgrounds in the following South Carolina State Parks: Aiken, Andrew Jackson, Baker Creek, Barnwell, Caesars Head, The Mountain Bridge, Calhoun Falls, Cheraw, Chester, Colleton, Croft, Devils Fork, Dreher Island, Edisto Beach, Givhans Ferry, Hamilton Branch, Hickory Knob, Hunting Island, Huntington Beach, Jones Gap, Keowee-Toxaway, Kings Mountain, Lake Greenwood, Lake Hartwell, Lake Wateree, Little Pee Dee, Myrtle Beach, Oconee, Paris Mountain, Poinsett, Sadlers Creek, Santee, Sesquicentennial, and Table Rock.
Charleston
Lake Aire RV Park & Campground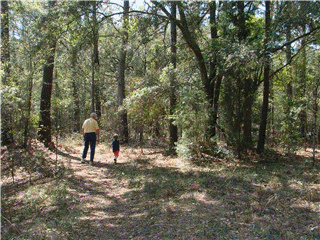 Email













85 Large wide pull-thrus,full hookups, lake,laundry,LP,discounts,10 mi. to Charleston SC, 25 tent sites. - (843) 571-1271
Piedmont

Ivy Acres RV Park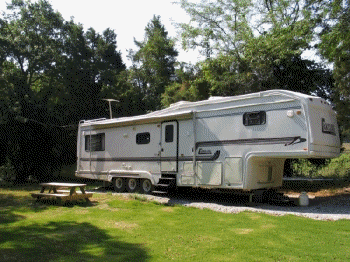 Email











Located on 75 gorgeous acres. Relax while the birds sing. Take an envigorating hike along the Saluda River. Fish for your dinner in our stocked pond. - (864) 220-9680


---
Anderson/Lake Hartwell

Anderson/Lake Hartwell KOA - (864) 287-3161
Lake Hartwell Camping and Cabins - (864) 287-3223
Beaufort

Tuck In the Wood Campground - (843) 838-2267
Charleston

James Island County Park and Campground - (843) 795-9884
Columbia

Richland County Public Works - (803) 576-2418
Cross Hill

All Seasons Family Campground - (864) 998-5181
Florence

Florence KOA - (843) 665-7007
Gaffney

Pine Cone Campground - (864) 489-2022
Gilbert

Art's R V Park - (803) 359-1525
Greenville/Spartanburg Area

Creekside RV Park - (864) 877-1242
Cunningham RV Park - (864) 576-1973
The FlowerMill RV Park - (864) 244-9603
Irmo

Wood Smoke Campground - (803) 781-3451
Lexington

Edmund RV Park - (803) 955-4010
Mount Pleasant

KOA Mt. Pleasant/Charleston - (843) 849-5177
Myrtle Beach

Apache Family Campground - (800) 553-1749
Myrtle Beach KOA - (800) 255-7614
Myrtle Beach Travel Park - (800) 255-3568
Ocean Lakes Family Campground - (800) 722-1451
Pirateland Family Camping Resort - (800) 443-CAMP
North Myrtle Beach

Barefoot Camping Resort - (800) 272-1790
Point South

Point South KOA - (843) 726-5733
Santee

Jacks Creek Fishing Marina - (803) 478-2793
Santee State Park - (803) 854-2408
Summerton

Taw Caw Campground and Marina - (803) 478-2171
Swansea

River Bottom Farms RV Resort and Campground - (803) 568-4182
Taylors

The Flowermill RV Park - (864) 949-9855
Traveler's Rest

Holly Hill RV Park - (864) 834-0776
Walterboro

New Green Acres RV Park - (843) 538-3450
West Union

Crooked Creek RV Park - (864) 882-5001
Keowee Falls RV Park - (864) 979-3666