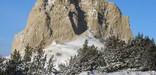 Watch History Come to Life in South Dakota Campgrounds
South Dakota may not be the first place that comes to mind when you think about history. When it comes to American history though, there is much to be explored in South Dakota's campgrounds. Many of these campgrounds, state parks, and national monuments are built on the very land where history was made.
Lewis and Clark
Follow the path that Lewis and Clark took through what is now South Dakota. While you may not be able to follow the exact route and camp in the exact same sites they graced so many years before you can follow the general path they took and stay in campsites very near to those where they bedded down for the evening as they made their way across this beautiful country.
You will definitely want to bring your camera along to record your adventures and remind your children as they are learning about this historic trek in school. Many of the locations where they stopped are now state parks that do allow camping. You can journey from one park to the next and carefully retrace the route they took or you can find specific points of interest and visit those sights only. Either way there are plenty of South Dakota campgrounds where you can rest your head at night during your travels.
Military Forts
There was a point in history where Americans headed west in droves. There was a great deal of real estate from point A to point B and restless unhappy American Indians in between. For the sake of safety, several forts were built along the common routes west where those migrating had a relatively safe place to stay for a while if needed. Today these forts serve as educational experiences for visitors offering information about their rich history.
Some of them even offer camping facilities for an even greater learning educational experience. The forts you can visit while in South Dakota are: Fort Abraham Lincoln, Fort Abercrombie, Fort Ransom, Fort Randall, Fort Sisseton, and Fort Sully. Not all of them offer camping on site but most have camping facilities located nearby.
Mt. Rushmore
While there are no camping facilities on site there are quite a few camping options relatively close to Mt. Rushmore, which very well may be the single largest tourist attraction in the state of South Dakota. If you are planning a trip through South Dakota it is well worth the extra gas to bring your family to this amazing sight.
South Dakota camping allows you to trace the rich history of this state from the past to the present. Even today there are new experiences to enjoy throughout the state each and every year. If you are looking for a truly enjoyable as well as educational vacation for your family consider checking out a few of the awesome South Dakota campgrounds and state parks that are open for camping.
Custer
Beaver Lake Campground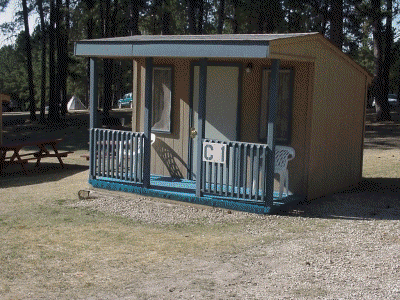 Email












Family camping in pine shaded sites. We have a 360' waterslide, 2 pools, 3 shower buildings w/1 family or handicapped bathroom. C-store, firewood, propane fills, playground, laundry. We can accomodate the largest rigs to the smallest tents. - (800) 346-4383
---
Chamberlain / Oacoma

Cedar Shore Campground - (605) 734-5273
Custer

Fort Welikit Family Campground/Bates RV Rentals - (888) 946-2267
Deadwood

Battle Creek Campground - (605) 666-4557
Deadwood KOA Kampground - (605) 578-3830
Hill City

Horse Thief Resort & Campground - (605) 574-2668
Mt. Rushmore KOA / Palmer Gulch Resort - (800) 562-8503
Rafter J-Bar Ranch Campground - (605) 574-2527
Keystone

Wildcat Valley Resort & Campground - (605) 255-4059
Murdo

Camp McKen-Z RV Park & Campground - (605) 669-2573
Pringle

Country Charm Cabins and Corrals - (605) 673-2686
Salem

Camp America - (605) 425-9085
Sioux Falls

CountrySide Campgrounds - (605) 372-4166
Yogi Bear Camp-Resort - (605) 332-2233
Sturgis

Creekside Campground - (866) 347-2137
Elkview Campground - (877) 478-5162
Katmandu RV Park and Campground - (866_ 776-0758
No Name City RV & Campground - (605) 347-9169
Summit

County Line Campground - (605) 398-6200
Yankton

Spring Meadow Resort - (605) 660-0826