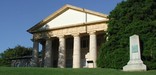 Virginia offers many activities that attract campers. From the beaches to the mountains, Virginia's campgrounds can be found near major cities such as Virginia Beach, Norfolk, Roanoke, Lynchburg, Richmond, and others. Whether you like primitive camping, or resort campgrounds, they can all be found in Virginia.
In the Blue Ridge Highlands of Virginia campers can find campgrounds in the heart of the mountains. Campers can drive along the scenic Blue Ridge Parkway, visit the Southwest Virginia Museum Historical State Park, and view wildlife on Clinch Mountain. Campers can also visit Bristol, the city that is part of Tennessee and Virginia, and home to the World's Fastest Half Mile and Thunder Valley.
The Shenandoah Valley of Virginia is popular among campers who love exploring the great outdoors and historical Civil War sites. Campers can spend their days enjoying the activities that abound above, and beneath, the Blue Ridge Parkway, as well as all the rafting, horseback riding, canoeing, and hiking they want in the Blue Ridge Mountains. Civil War buffs can visit the New Market Battlefield State Historical Park, the Virginia Military Institute Museum, Fisher's Hill Battlefield, and the Stonewall Jackson Museum at Hupp's Hill.
Central Virginia is the destination choice of campers who love speed, lakes, and historical sites. Martinsville Speedway is packed full of campers during NASCAR races. There are various other tracks around Central Virginia that can keep race fans busy, too. Sun and water lovers can take advantage of Philpott Lake, Lake Gaston, and the Kerr/Buggs Island Lake. Historical sites in this region include Monticello, Henricus Historical Park, Pamplin Historic Park, Appomattox Court House National Park, and numerous others.
Campgrounds in northern Virginia are in close proximity to Washington DC. This makes it perfect for someone who wants to explore the nation's capital, and shop. This region allows easy access to the Mount Vernon Estate and Gardens, Manassas National Battlefield Park, the Claude Moore Colonial Farm, The Lyceum, and other attractions.
Campgrounds in the Virginia Tidewater and Hampton Roads region are very popular. Campers not only have access to beaches, but historical sites that played a major role in our nation's birth. Historic Jamestown is a big draw with its fort, museum and replica museum. Williamsburg is another favorite city, as is the nearby Colonial National Historical Park, Colonial Williamsburg, and the James River Plantations. Surf and sand lovers can converge on Virginia Beach and take advantage of many outdoor adventures including the Old Coast Guard Station, the Cape Henry Lighthouse, False Cape State Park, and First Landing State Park.
Staunton

Walnut Hills Campground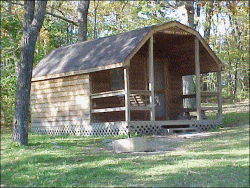 Email
- 80 SITES




Whichever your choice, be it travel trailer, motorhome, tent or sleeping bag, you'll find what you've been looking for at Walnut Hills -- Shenandoah Valley's finest "full service" campground - at state of the art facility! - (540) 337-3920
Edinburg
Creekside Campground
Email
Creekside Campground is located In the Beautiful and Scenic Shenandoah Valley with a family atmosphere .... we encourage your family to come to enjoy the sounds of nature and relax by the creek. - (540) 984-4299
---
Abingdon

Wolf Lair Village Campground - (276) 628-3680
Amelia

Amelia Family Campground - (804) 561-3011
Appomattox

Paradise Lake Family Campground - (804) 993-3332
Ashland

Americamps-Richmond North Best Holiday Trav-L-Park - (800) 628-2802
Bluefield

Richwood Golf & Campground - (276) 322-4575
Bowling Green

Hidden Acres/Bowling Green KOA - (800) KOA-2482
Broadway

Harrisonburg-New Market KOA - (800) 562-5406
Charlottesville

Charlottesville KOA Kampground - (800) 562-1743
Cheriton

Cherrystone Family Camping & R.V. Resort - (757) 331-3063
Chincoteague

Tom's Cove Park - (757) 336-6498
Colonial Beach

Outdoor World Harbor View Resort - (800) 222-5557
Culpeper

Cedar Mountain Campground - (800) 234-0968
Deltaville

The Cross Rip, Ltd., Inc. - (804) 776-9324
Dumfries

Prince William Travel Trailer Village - (888) 737-5730
Emporia

Yogi Bear's Jellystone Park - (800) 545-4248
Fancy Gap

Fancy Gap Cabins & Campground - (276) 728-7664
Fox Trail Family Campground - (276) 728-7776
Utt's Campground - (276) 728-7203
Fredericksburg

KOA Kampground - (800) 562-1889
Fries

Fries New River RV Park - (276) 744-7566
Front Royal

Front Royal/Washington DC West KOA - (800) 562-9114
Gainesville

Hillwood Camping Park - (800) 754-4202
Galax

River Views Campground - (276) 236-9362
Glen Allen

Kosmo Village - (804) 798-6689
Gloucester

Gloucester Point Campground - (804) 642-4316
Thousand Trails/Chesapeake Bay Preserve - (800) 693-6901
Greenville

Stoney Creek Resort - (540) 337-1510
Greenwood

Misty Mountain Camp Resort - (888) 647-8900
Haymarket

Greenville Farm Family Campground - (703) 754-7944
Hillsville

R-J Ranch RV Resort - (276) 766-3703
Hurt

Running Cedar RV Resort - (888) 682-2267
Ivor

White Tail Park Inc. - (800) 987-6833
King & Queen Court House

Rainbow Acres Campground, Inc. - (804) 785-9441
Lake Gaston

Americamps Lake Gaston - (434) 636-2668
Lanexa

Riverside Campground - (804) 966-5536
Lorton

Pohick Bay Regional Park & Golf Course - (703) 339-6104
Louisa

Small Country Campground - (540) 967-2431
Luray

Country Waye RV Resort - (888) 765-7222
Shenandoah River Outfitters-Camp OutBack - (800) 6-CANOE-2
Yogi Bear's Jellystone Park - (800) 420-6679
Madison

Shenandoah Hills Campground - (540) 948-4186
Meadows of Dan

Meadows of Dan Campground - (276) 952-2292
Middletown

Battle of Cedar Creek Campground - (800) 343-1562
Montebello

Montebello Camping & Fishing Resort - (540) 377-2650
Natural Bridge

Natural Bridge KOA - (800) 562-8514
Natural Bridge Station

Jellystone Camp Resort at Natural Bridge - (540) 291-2727
New Market

Rancho Campground - (540) 740-8313
New Point

New Point Campground - (804) 725-5120
Newport News

Newport News Park Campground - (800) 203-8322
Paris

Mtn Lake Campground - (540) 837-2134
Petersburg

Camptown Campground - (804) 469-4569
Picture Lake Campground - (804) 861-0174
Rappahannock Academy

The Four Winds Club Golf and Camping Resort - (804) 742-5739
Powhatan

Cozy Acres Family Campground - (804) 598-2470
Reedville

Chesapeake Bay/Smith Island KOA - (804) 453-3430
Richardsville

Rappahannock River Campground - (800) 784-7235
Ridgeway

Vaughn R V Park - (276) 656-3998
Sanford

Tall Pines Harbor Waterfront Campground - (757) 824-0777
Scottsville

Horseshoe Flats Campground - (434) 286-4401
Stafford

Aquia Pines Camp Resort - (540) 659-3447
Stanardsville

Heavenly Acres Campground & Cabins - (434) 985-6601
Stuarts Draft

Shenandoah Acres Resort - (540) 337-1911
Tyro

Crabtree Falls Campground - (504) 377-2066
Urbanna

Bethpage Camp-Resort - (804) 758-4349
Vesuvius

Tye River Gap Campground - (540) 377-6168
Virginia Beach

Holiday Trav-L-Park at Virginia Beach - (800) 548-0223
Indian Cove Resort - (757) 426-2601
Warsaw

ELM's Christian Wilderness Retreat - (410) 227-4999
Winchester

Candy Hill Campground - (800) 462-0545
Woolwine

Deer Run Campground - (276) 930-1235
Wytheville

Wytheville KO - (800) 562-3380