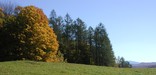 The Wonderful Regions for Vermont Campgrounds
When checking into Vermont's campgrounds you will find that they are divided into three regions. Those regions are the northern region, central region, and southern region. Each region has something a little different to offer campers so it is a good idea to be very specific about what you want, or take the time to try out all three.
Northern Vermont
Camping is a year round event in Northern Vermont with something to enjoy during all seasons. The fall foliage is simply stunning. Wintertime offers many opportunities for skiing. Spring and summer offer plenty of bike trails, swimming, boating, fishing, hiking, and kayaking.
The trick is in finding the right season to appeal to all members of the family or in making the time to enjoy camping in this fantastic region several times throughout the year in order to find a favorite. Of course you could decide that you love them all.
There are a wide range of campgrounds in the area that will accommodate every need for luxury from bare minimum to posh and upscale. If you aren't interested in limiting your camping entertainment to the great outdoors there are plenty of entertainment, dining, and shopping opportunities in nearby cities and towns. See for yourself why so many people find Vermont to be a simply charming place to visit.
Central Vermont
Steeped in tradition, central Vermont offers campers the opportunity to witness a simpler way of life. From the simple pleasures like swimming, fishing, boating, or simply watching the sun set, this area is a great place for families interest in camping. For a taste of the local commerce you can enjoy maple sugar, cheese, ice cream, and hand crafts. If you want to take in a little local culture while you are camping in Central Vermont be sure to check out the museums and antique shops in the area.
Southern Vermont
When you visit southern Vermont campgrounds you will be in the perfect position to really get a sense of the history of this great area. There are beautiful villages located throughout southern Vermont that are great for shopping. You will also find plenty of hiking trails, stunningly scenic drives, and ample opportunities for mountain biking as well.
No matter what your specific interests may be there are Vermont campgrounds that put you in the neighborhood to enjoy your time with Mother Nature. Check it out today and see if you aren't ready to pack your bags.
Lake Bomoseen

Lake Bomoseen Campground
Email



Fishing - Swimming - Boating - or just plain loafing! - (802) 273-2061
---
Barton

Belview Campground - (802) 525-3242
Concord

Breezy Meadows Campground - (802) 695-9949
Chester

Merrick's - (802) 875-3007
Derby

Char-Bo Campground - (802) 766-8807
Drummerston

Hidden Acres Camping Resort - (866) 411-2267
Hardwick

Idle Hours Campgroundk - (802) 472-6732
Hyde Park

Common Ground Park - (802) 888-5210
Jeffersonville

Brewster River Campground - (802) 644-2126
Leicester

Country Village Campground - (802) 247-3333
South Hero

Apple Tree Bay Resort - (802) 372-5398
Townshend

Camperama Campground - (802) 365-4315