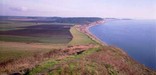 Washington Campgrounds—A Great Stage for the Great Outdoors
Washington's campgrounds come in many shapes and sizes and are home to a wide range of scenic drives, enthralling pastimes, and exciting things to see and do. If you are new to Washington there is so much to explore. It will be impossible to take in the many great sights and sounds in one camping trip. With this in mind it is an excellent idea to plan to take in the more important sights and sounds and consider coming back for other things you'd like to see and do.
Washington's campgrounds can be found in a wide range of locations. There are plenty of national parks and state parks that offer camping as well as private campgrounds. It is important to check out what the various campgrounds have to offer patrons before making your final decision. So what do you want to do on your Washington camping vacation?
Mountains
Washington State is home to 3,010 mountain peaks leaving you plenty of real estate to cover. Mountains are enjoyable any time of year but can be hazardous if you are camping and not properly prepared. Make sure that you are aware of the latest safety procedures when camping in the mountains of Washington no matter what the season.
The mountains offer all manner of adventures year round. Consider climbing and hiking in the warmer summer months or at lower elevations. Mountain biking is another spring, summer, and autumn favorite. Snowboarding and skiing are favorite winter sports on the mountains throughout Washington state and sight seeing is ideal year round.
Fishing
A favorite activity for visitors of all ages, fishing in Washington State is almost religious to some people. Washington offers 2,620 bodies of water that are suitable for fishing. Be sure to ask when booking your Washington campground what kind of fishing is available locally.
Bird Watching
This is a favorite pastime among visitors to Washington and an excellent location to enjoy it. When enjoying Washington campgrounds be sure to bring along a pair of quality binoculars, a camera, and a guidebook to local birds and where they are generally located. It's a great way to spend time with the family and enjoy your time camping in Washington.
Backpacking
Another favorite, particularly among campers interested in eco tourism or traveling green. There are many great opportunities to enjoy backpacking tours and camping vacations when traveling to Washington. If you aren't quite up to the challenge of backpacking for your entire vacation you will find that many great hiking and biking trails to enjoy throughout the national parks and other wilderness areas.
Washington's campgrounds are surrounded by some of the most majestic scenery and wildlife in the country. In addition to the beautiful landscape Washington is also home to plenty of great activities to enjoy during your travels. No matter what your age is, there is something to enjoy and love in Washington State.
Benton City
Beach RV Park & Campground
Email






The Perfect Base Camp for all Your Eastern Washington Adventures. Easy access on I-82, Big Rig Friendly, Clean, Quiet, Safe. - (509) 588-5959
---
Ellensburg

Yakima River RV Park
Email









A quiet Park located on a working ranch on the beautiful Yakima River where fly-fishing is at its best. River rafters, hikers and wildlife viewers love this Park. - (509) 925-4734


---
Pasco

Franklin County RV Park
Email

- 46 sites














Open all year, equine friendly, horse stalls adjacent for rent. Enjoy Columbia River,golfing, boating, swimming, fishing, adjacent to Pasco Softball Complex, Youth Soccer Fields. - (509) 542-5982


---
Anacortes

Pioneer Trails Campground & RV Resort - (360) 293-5355
Beaver

Bear Creek Motel & RV Park - (360) 327-3660
Bellevue

Trailer Inns RV Park - (425) 747-9181
Blaine

Sea Breeze RV Park - (360) 371-5603
Brewster

Columbia Cove RV Park - (509) 689-4050
Brinnon

Pleasant Harbor RV Resor - (360) 796-9970
Castle Rock

Paradise Cove Resort and RV Park - (360) 274-6785
Chinook

Chinook RV Park - (360) 777-8475
Columbia Shores - (360) 777-8475
Clallam Bay

The Lost Resort - (800) 950-2899
Cougar

Lone Fir Resort - (360) 238-5210
Elma

Travel Inn Resort - (360) 482-3877
Ferndale

Cedars RV Resort - (360) 384-2622
Grayland

Kenanna RV Park - (360) 267-3515
Hoodsport

Camp Cushman and Recreation Park - (866) 259-2900
Lake Cushman Resort - (800) 588-9630
Minerva Beach Resort - (866) 500-5145
Rest A While Rv Park - (360) 877-9474
Hoquiam

Hoquiam River RV Park - (360) 538-2870
Issaquah

Issaquah Village RV Park - (425) 392-9233
Kettle Falls

Panorama RV Park - (509) 738-6831
Whispering Pines RV Resort/Lodging & Campground - (800) 597-4423
Leavenworth

Icicle River RV Resort - (509) 548-5420
Long Beach

Driftwood RV Park - (888) 567-1902
Pioneer RV Park - (360) 642-3990
Sand Castle RV Park - (360) 642-2174
Marblemount

Alpine RV Park - (360) 873-9002
Methow

Lightning Pine RV Park - (509) 923-2572
Moses Lake

Suncrest RV Resort - (509) 765-0355
Newport

Old American Kampground - (509) 447-3663
North Bend

VaLLey Camp - a Luthern Camping & Retreat Center - (425) 888-1852
Northport

Upper Columbia RV Park & Campground - (509) 732-4367
Ocean City

Ocean Mist - (360) 289-3656
Oroville

Oro Beach RV Resort - (509) 476-2669
Osoyoos Border R V Park - (509) 476-4159
River Oaks RV Resort - (509) 476-2087
Paterson

Crow Butte Park - (509) 875-2644
Pomeroy

The Last Resort RV Campground & Store - (509) 843-1556
Port Angeles

Arney's Dam RV Park - (360) 452-7054
Conestoga Quarters RV Park - (800) 808-4637
Crescent Beach & RV Park - (360) 938-3344
Log Cabin Resort - (360) 928-3325
Peabody Creek RV Park - (800) 392-2361
Salt Creek RV Park - (360) 928-2488
Shadow Mountain Campground & RV Park - (360) 928-3043
Sol Duc Hot Springs Resort - (360) 327-3583
Poulsbo

Eagle Tree Rv Park - (360) 598-5988
Prosser

Wine Country RV Park - (509) 786-9152
Randall

Cascade Peaks RV Resort and Campground - (360) 494-9202
Tower Rock U-Fish RV/Campground - (360) 497-7680
Republic

Miller's RV Park - (509) 775-1039
Seaview

Sou'Wester Lodge, Cabins & RV Park - (360) 642-2542
Sedro Woolley

Wildwood Resort - (360) 595-2311
Selah

Wenas Lake Resort, Inc. - (509) 697-7670
Sequim

Diamond Point Resort - (360) 681-0590
Silver Creek

Harmony Lakeside RV Park - (360) 983-3804
Spokane

Alderwood RV Resort - (509) 467-5320
Park Lane Motel, Suites & RV Park - (509) 535-1626
Starbuck

Tucannon River RV Park - (888) 399-2056
Sumas

Sumas RV Park & Campground - (360) 988-8875
Trout Lake

Elk Meadows RV Park - (509) 395-2400
Twisp

Riverbend RV Park - (800) 686-4498
Union

Robin Hood Village - (360) 898-2163
Vancouver

99 RV Park - (360) 573-0351
Vantage

Gettys Cove Campground - (509) 856-2122
Walla Walla

Fairway RV Resort - (866) 855-8282
Wenatchee

Crescent Bar on the Columbia River - (253) 927-0472
Wenatchee River County Park - (509) 667-7503
Westport

Jolly Rogers Fishing Camp - (360) 268-0265
White Salmon

Bridge RV Park & Campground - (888) 550-7275
Wilbur

Bell RV/Mobile Home Park - (509) 647-5888