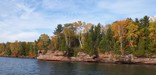 Explore the World of Wisconsin Campgrounds
Camping in Wisconsin is a popular family pastime. It is so popular in fact that there are now six general regions that are considered to be part of the landscape for Wisconsin's campgrounds. If you and your family live in Wisconsin or are planning to travel there in the near future it might be a good idea to check out the options available when it comes to camping out in Wisconsin.
Indian Head
This is the area where water lovers go to enjoy their camping excursions. Whether your interests lie in fishing, boating, swimming, kayaking, or countless other water sports there are plenty of great ways to have your fun in the sun on the water here. This region of Wisconsin is home to 6,000 miles of rivers and streams in addition to 2,500 lakes that are filled with a wide range of fish and well suited for boating.
Northwooods
Many believe that Wisconsin camping doesn't get any better than this. Northwoods camping opens the doors to a wide range of adventures on the land and on the water. This is a region that is suitable for all seasons and has a little something to offer campers of all ages, economic conditions, interests, and backgrounds.
Central River
When your goal is to get to the heart of the matter, this is where you want to be in Wisconsin. This region offers plenty of indoor and outdoor water parks to enjoy year round as well as amusement parks, shopping, cultural activities, and lots of golf in addition to the great camping.
East Wisconsin Waters
This is yet another water region that is enjoyed by a wide range of visitors each year. Lighthouses abound and many campers enjoy taking various lighthouse tours throughout the tourist season in this region. Favorite water sports include: parasailing, windsurfing, fishing, and boating. The cherries in Door County are what brings many visitors back year after year. Make sure you plan your trip when they are in season.
Hidden Valleys
This part of the state is widely known for its Swiss heritage. There is also an active Amish community in the region that many campers enjoy riding through. In addition to the beautiful countryside there are many great activities and pastimes to enjoy in the great outdoors in this part of the state along with shopping, some of the best cheese you'll ever taste, and some amazing farm and orchard tours during the months of autumn.
Southeast Wisconsin
When you want a little more than just camping from your travels you will want what Southeast Wisconsin has to offer. During the warmer months there is plenty of fishing and golf to keep you occupied. You will find some truly amazing and challenging courses in the region but the scenery is what really steals the show. Winter brings snowmobiling, skating, and plenty of culture to the area.
Every region has something special to offer visitors and some Wisconsin campgrounds accommodate campers year round. You will need to make your plans and book your travel well in advance, particularly for those winter months when fewer campgrounds are open to the public.
Egg Harbor
Door County Camping Retreat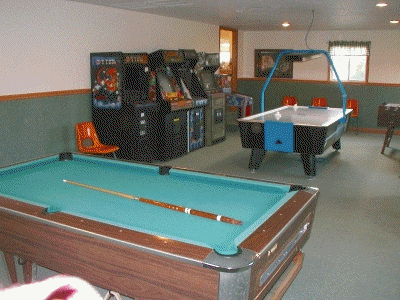 Email













Door County's Biggest and Best private campground, with sites from 50amp fullhookup pull-throughs to rustic tent sites 260 sites on 160 acres. See pictures of each site on our website. Free WiFi. - (920) 866-5145
---
Algoma

Ahnapee River Trails Campground - (920) 487-5777
Timber Trail Campground - (920) 487-3707
Arbor Vitae

Arbor Vitae Campground - (715) 356-5146
Athelstane

Thornton's Campground & Rafting - (715) 757-3311
Bagley

River of Lakes Campground and Marina - (608) 732-1368
Yogi Bear's Jellystone Park - (608) 996-2201
Baraboo

Baraboo Hills Campground - (800) 226-7242
Fox Hill RV Park - (608) 356-5890
Birchwood

T.P Resort & Campground - (715) 354-3538
Black River Falls

Jamboree Campground - (715) 284-7138
Boulder Junction

Camp Holiday - (715) 385-2264
Brodhead

Crazy Horse Campground - (608) 897-2207
Caledonia

Yogi Bear's Jellystone Park Camp-Resort - (414) 835-2565
Cambria

Deer Creek Campground - (920) 348-6413
Chetek

Chetek River Campground - (715) 924-2440
Chippewa Falls

O'Neil Creek Campground - (715) 723-6581
Clallam Bay

Sams RV Park and Campground - (360) 963-2402
Conover

Hunter Lake Paradise Campground - (715) 479-2054
Rohr's Wilderness Tours Campground - (715) 547-3639
Crivitz

Peshtigo River Campground - (715) 854-2986
Eagle River

Chain O' Lakes Resort & Campground - (715) 479-6708
Pine Aire Resort and Campground - (715) 479-9208
Edgerton

Hickory Hills Family Campground - (608) 884-6327
Elkhart Lake

Plymouth Rock Camping Resort - (414) 892-4252
Ellison Bay

Wagon Trail Campground - (920) 854-4818
Elton

Glacier Wilderness Campground - (715) 882-4781
Florence

Keyes Lake Campground & Mini Golf - (715) 528-4907
Fort Atkinson

Pilgrim's Campground - (800) 742-1697
Fremont

Yogi Bear's Jellystone Park Camp-Resort - (920) 446-3420
Glidden

Northern Lure Campground - (715) 264-3677
Green Lake

Green Lake Campground - (920) 294-3543
Hayward

Lake Chippewa Campground - (715) 462-3672
Reel Livin' Resort - (715) 462-3822
Hixton

Alma Center KOA - (800) 562-2680
Horicon

The Playful Goose Campground - 920) 485-4740
Iron River

Twin Bear Campground - (715) 372-8610
Wildwood Campground - (715) 372-4072
Jefferson

Bark River Campground - (262) 593-2421
Kewaunee

Kewaunee Village RV Park - (920) 388-4851
Kieler

Rustic Barn RV Park and Campground - (608) 568-7797
LaCrosse

Pettibone Park Resort - (800) 738-8426
Lakewood

Heavens Up North Family Campground - (715) 276-6556
Maple Heights Campground - (715) 276-6441
Lodi

Crystal Lake Campground - (608) 592-5607
Smokey Hollow Campground - (608) 635-4806
Lublin

Country View RV Park, LLC - (715) 669-7079
Lyndon Station

Crockett's Resort Camping and RV Park - (888) 621-4711
Manitowoc

Trails End Park Inc. - (847) 382-2727
Mauston

Sequoyah Paradise - (608) 847-2461
Mellen

Wildwood Haven Resort & Campground - (715) 274-6136
Menomonie

Edgewater Acres Campground - (715) 235-3291
Minocqua

Patricia Lake Campground - (715) 356-3198
Montello

Buffalo Lake Camping Resort - (888) 297-2915
Kilby Lake Campground - (608) 297-2344
Lake Arrowhead Campground - (920) 295-3000
Wilderness Campgrounds - (608) 297-2002
Neillsville

Norm & Ann's Campground - (715) 743-3620
Nekoosa

Deer Trail Park Campground, LLC - (715) 459-2458
New Auburn

Hawks Resort & Bar - (715) 967-2302
New London

Wolf River Trips and Campground - (920) 982-2458
Oshkosh

Circle R Campground - (920) 235-8909
Osseo

Osseo Camping Resort - (715) 597-2102
Palmyra

Circle K Campground - (262) 495-2896
Pardeeville

Duck Creek Campground - (608) 429-2425
Indian Trails Campground - (608) 429-3244
Pelican Lake

Weaver's Resort & Campground - (715) 487-5217
Plymouth

Plymouth Rock Camping Resort - (920) 892-4252
Portage

Sky High Camping Resort - (608) 742-2572
Prairie Du Chien

Sports Unlimited Campground & Marina - (608) 326-2141
Red Granite

Flanagan's Pearl Lake Campsite - (920) 566-2758
Rhinelander

Lake George Campsite - (715) 362-6152
Rice Lake

Rice Lake / Haugen KOA - (715) 234-2360
Rio

Silver Springs Campsites - (920) 992-3537
Willow Mill Campsites - (920) 992-5355
Sauk City

Snuffys Campgrounds - (608) 643-8353
Seneca

Tilleda Falls Campground - (715) 787-4143
Shawano

Fawn Lake Campground - (715) 526-5775
Kellogg's Kampsites - (715) 526-2824
Sparta

Leon Valley Campground - (608) 269-6400
Spooner

Bay Park Resort and Campground - (715) 635-2840
Country House Motel and RV Park - (715) 635-8721
Scenic View Campground - (715) 468-2510
Stoughton

Viking Village Campground & Resort - (608) 873-6601
Sturgeon Bay

Harbour Village Resort Campground & Water Park - (920) 743-0274
Quietwoods North Camping Resort - (800) 9TO-CAMP
Tomahawk

Birkensee Resort and Camping - (715) 453-5103
Turtle Lake

Turtle Lake RV Park & Speedys Family Fun Center - (715) 986-4140
Wabeno

Ham Lake Campground - (715) 674-2201
Warrens

Yogi Bear's Jellystone Park - (800) 322-9644
Washburn

Big Rock County Campground - (800) 472-6338
Waupaca

Deerhaven Campground - (715) 256-1412
Royal Oaks Golf Resort - (715) 258-5103
Waupaca Camping Park - (715) 258-8010
Watertown

River Bend Resort - (920) 261-7505
Wautoma

Lake of The Woods Campground - (920) 787-3601
West Salem

Neshonoc Lakeside Camp-Resort - (888) 783-0035
White Lake

River Forest Rafts and Campground - (715) 882-3351
Wilton

Tunnel Trail Campground - (608) 435-6829
Wisconsin Dells

American World Resort & RV Park - (608) 253-4451
K and L Campground - (608) 586-4720
Lake of the Dells Campground - (608) 254-6485
Yogi Bear's Jellystone Park CampWisconsin Dells - (800) 462-9644
Wisconsin Rapids

Cozy Inn RV Park & Motel - (715) 423-1220
Wonewoc

Chapparal Campground & Resort - (888) 283-0755
Woodruff

Fox Fire Camping Resort - (715) 356-6470