The thought of packing up a truckload full of items and trudging off into the woods is not appealing to many people. It is imposing to consider all of the gear, food and supplies necessary to essentially live in the wilderness, although there are a few handy little gadgets that can make your camping trips much more enjoyable.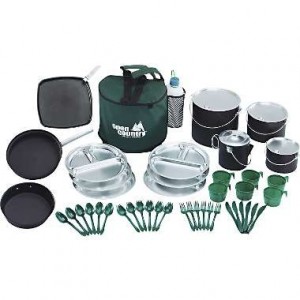 Eating during a camping trip has always been a concern. After all, how is it possible to have a tasty, home-cooked meal with no tools over an open flame? However, cooking problems have been remedied with the invention of camp-specific cookware. Cabela's makes a complete line of cookware for the outdoors, with their deluxe 50 piece set offering every pot, pan and utensil you might need. Affordable and versatile, the Cabela's set makes any meal much more enjoyable.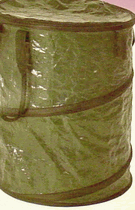 Cleaning up your campsite can be a bit of a headache, especially when trying to collar various blowing pieces of garbage. Large, collapsible trash cans are your best bet, holding enough garbage to be useful, yet folding up for traveling. Pine Creek Outdoors sells an extremely useful trash container that holds up to 13 gallons of trash at a time, yet folds flat to fit under any camping gear.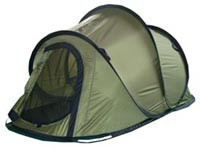 Setting up a tent is often the most frustrating part of camping. A myriad of poles, fabric and stakes can make even the steadiest camper a frustrated mess. Camp Tents makes a number of pop up tents what require virtually no time to erect. Simply open the package, shake the tent open and stake it on a flat, open surface. Quick-set tents are as steady and secure as traditional fabric and pole tents, with much less aggravation.
Camping is certainly one of the most relaxing and enjoyable adventures for those that love the outdoors. Roughing it can certainly be a challenge, although new products are constantly being developed to give those brave adventurers a little ease and comfort while out on the trail.